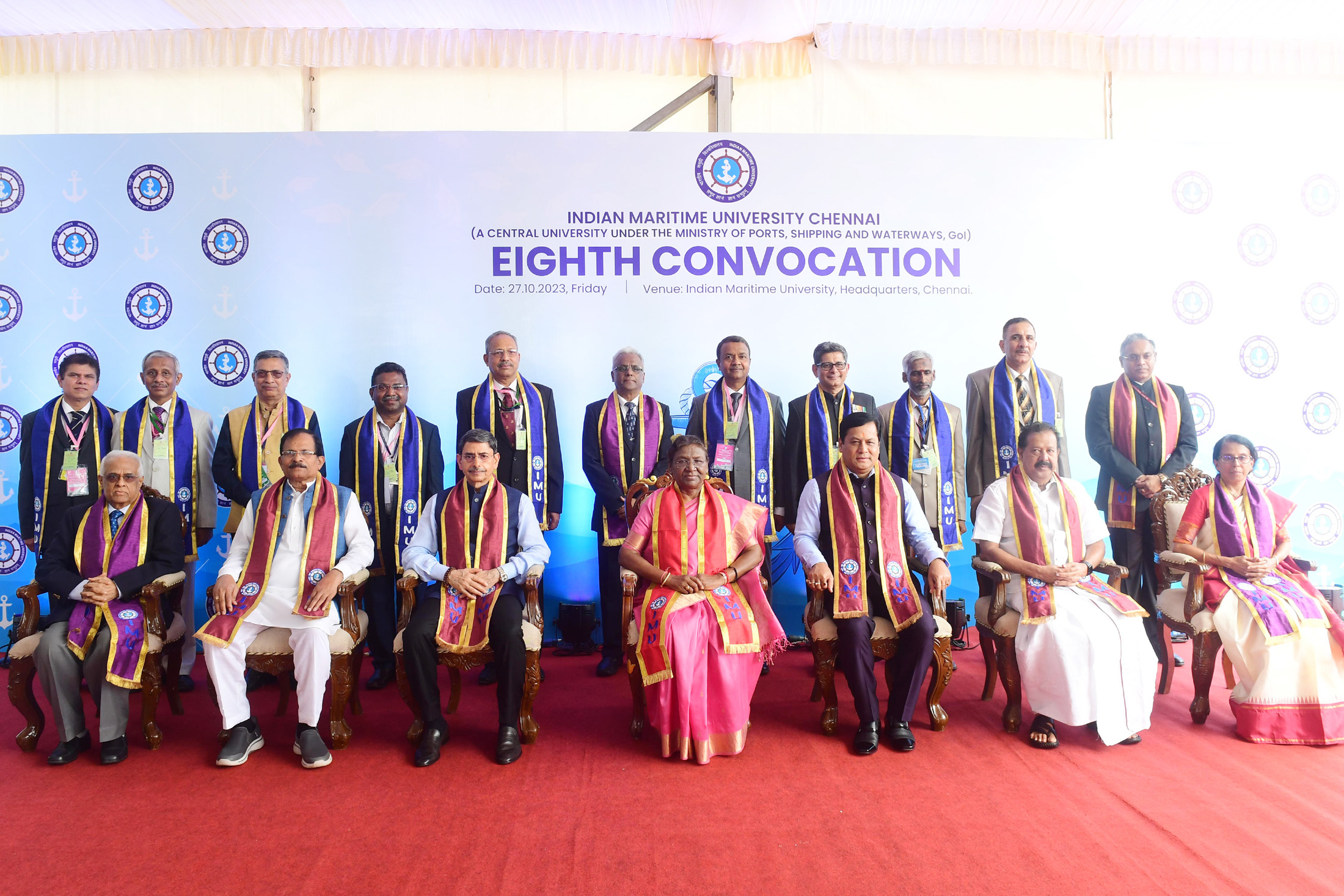 India needs to overcome challenges to fully establish its maritime presence, says President Murmu
CHENNAI : India needs to overcome several challenges, including addressing infrastructural and operational challenges of the country's ports, before it can fully exploit the maritime potential, President Droupadi Murmu said on Friday.
Though the conservative apprehensions about crossing the sea cost us dearly, India had to come out of the yoke of 200 years of colonial rule. It became more focused on continental development, forgetting that continental development and maritime development are mutually complementary, she said.
"We, of course, also lacked the economic and industrial resources to fully establish a strong maritime presence," the President said while speaking at the 8th convocation of the Indian Maritime University (IMU), Chennai.
Before the country could fully exploit the potential of this sector, India should overcome several challenges. "For example, a lot of container ship cargo is diverted to nearby foreign ports due to depth restrictions. In the merchant and civilian ship building industry, we need to aim for the highest standards of efficiency, efficacy and competitiveness," she said.
The operational efficiency and turnaround time of Indian ports need to match the global average benchmarks, she said and added that the country did not figure in the top 20 nations when it came to the annual port calls. In the list of 50 best container ports worldwide, India has only two.
Indian ports must address infrastructural and operational challenges before they graduate to the next level, she said. "The majority of our fishing fleet is yet to be mechanised. In this context, the Sagarmala programme is a significant move away from "port development" to "port-led development," Murmu said.
The five pillars of "port-led development" envisaged by Sagarmala are port modernisation, port connectivity, port-led industrialisation, coastal community development and coastal shipping or inland water transportation, she said.
The third edition of the Global Maritime India Summit, earlier this month, attracted Rs 10 lakh crore investment, which will help to achieve the 'Amrit Kaal Vision 2047.' Moreover, the Government of India was working to realise its vision of 'Ports for Prosperity and Ports for Progress,' she said.
Climate catastrophe, which includes rising temperatures and sea levels, is one of the gravest challenges now. The maritime sector needed to be agile, proactive and swift in adaptation and mitigation of climate change which risks disrupting livelihoods, particularly among vulnerable communities, Murmu said.