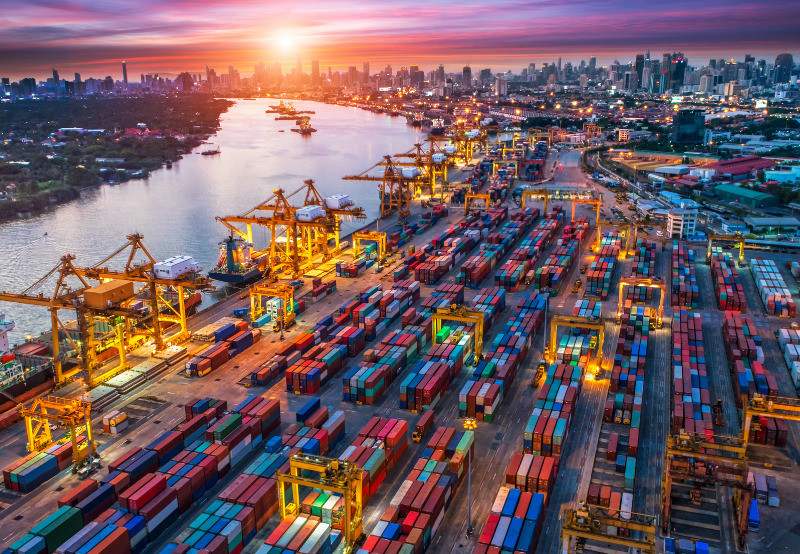 India plans tariff migration for Major Ports, Private port terminal operators may get pricing freedom
NEW DELHI : The government is preparing a tariff migration regime to allow pricing freedom for existing private terminal operators at major ports. It is eyeing a minimum revenue commitment – linked to increments to the Wholesale Price Index – to ensure that the government's income is not impacted if the existing concessionaires migrate to the new tariff regime, said officials.
Private terminals at major ports have been operating under various fiscal regimes based on the year they received their concessions. These terminals collectively handle nearly half of the traffic at major ports across the country.
Shri Sanjay Sethi, IAS, Chairman, Jawaharlal Nehru Port Authority, leads the committee responsible for proposing a migration mechanism from the old tariff regimes to the new one for private terminals at major ports under the administrative control of the Central Government.
Previously, major ports charged different tariffs for consumers even within the same port due to varying contract terms with port authorities, regulated by the Tariff Authority for Major Ports (TAMP). With the Major Port Authorities Act, 2021 in place, TAMP was abolished, granting autonomy to each major port board to approve terminal rates on their premises. Disputes in this regard have been addressed under the Major Ports Adjudicatory Board Rules, 2023.
The new tariff regime, implemented in 2021, aimed to establish parity between private-sector ports and government port terminals. Under this regime, newly leased terminals through public-private partnerships (PPPs) were allowed to set their rates, subject to an agreed payment to the port authority. This flexibility was extended to all future PPP concessionaires, along with reduced royalties for trans-shipment and coastal cargo in new contracts.