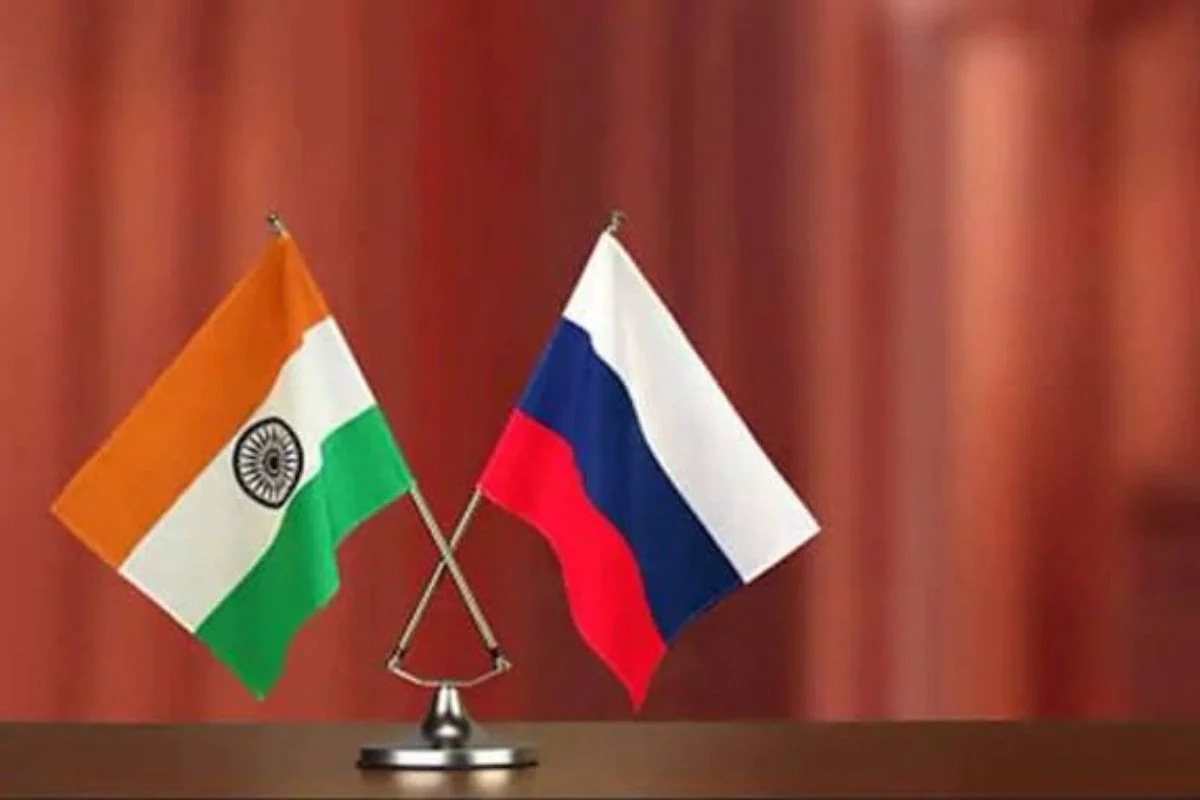 India-Russia Joint Maritime panel expected to meet soon
NEW DELHI : India and Russia Joint Maritime Commission is expected to meet soon to give a big push to maritime connectivity in the Indo-Pacific Region through the Chennai-Vladivostok shipping link, strengthen joint shipbuilding project and cooperate in the inland waterways sector.
The commission, which will feed into bilateral projects in the Russian Far East, plans to meet in the near future, said people familiar with the matter.
The issue was discussed at a virtual meeting between External Affairs Minister Shri S Jaishankar and Russia's Deputy Prime Minister Denis Manturov during their joint commission on Monday.
The Chennai-Vladivostok maritime route has been revived and contributed to the growth in bilateral trade last year as part of PM Shri Narendra Modi's Act Far East Policy.
Last year Russia offered India "leasing and building large-capacity ships" as insurance on Russian oil amid the G7 price cap on its energy purchases. In 2021, India and Russia had decided to focus on the area of civilian shipbuilding to facilitate enhancement of interaction and specialist training, investments in shipbuilding and repair, scientific research, development of intelligent transport and navigation systems, and international transport corridors. The civilian ships are also intended for oil trade.
In 2021, Mazagaon Dock Ltd and Zvezda Shipyard of Russia signed an agreement for commercial shipping and building ships.
India has ambitious plans for resource-rich Russian Far East and Modi had announced a $1 billion line of credit for various projects in the region while announcing India's Act Far East Policy from Vladivostok in 2019. The Act Far East policy contributes to India's Indo-Pacific strategy and the Russian Far East is a key element of emerging Indo-Russian partnership in the Indo-Pacific and ASEAN. Energy is one of the key pillars of Delhi's Act Far East Policy.
Russia holds the world's largest known reserves of natural gas and a majority of these reserves are present in its Far East. India's cumulative investments in oil and gas projects in Russia exceeds $15 billion. It is the single largest destination for India's overseas investments in the oil and gas sector.
Simultaneously, the Arctic is opening new opportunities for hydrocarbons and other potential resources that lie unexplored beneath its ice. Russia maintains a dominant position in the Arctic and considers the region as its strategic backyard. The Northern Sea Route via the Arctic is an attractive proposition and there are proposals to connect the route with the International North South Transport Corridor.
India had also sought partnership with Russia to improve navigation in India's inland waterways, according to people aware of the matter.
Last year Russia released its new maritime doctrine, which put India at the centre stage of its Indian Ocean Region strategy which involves jointly exploring offshore hydrocarbons and laying underwater pipelines.