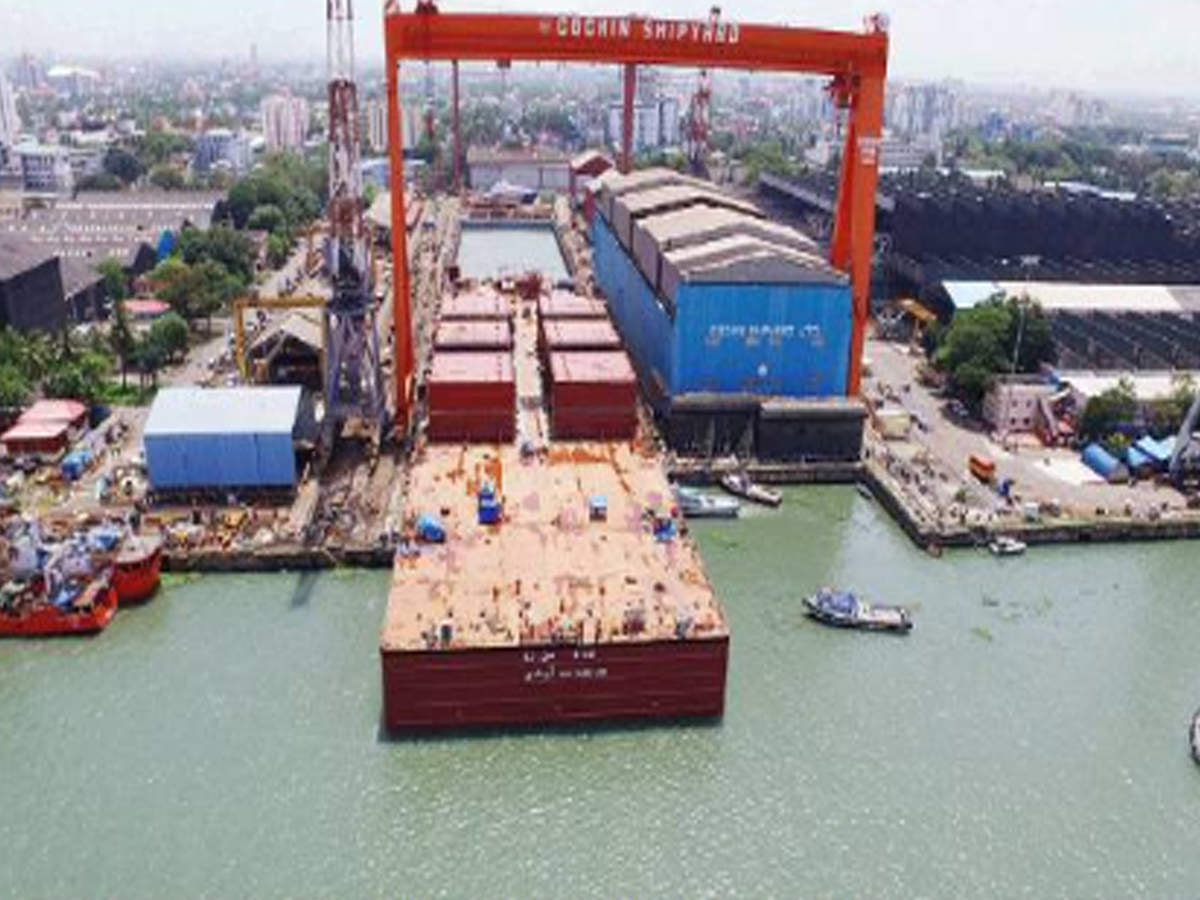 India should look at making niche, medium-sized vessels: Cochin Shipyard MD
KOCHI : India can be in a "positive spot" when it comes to ship building prospects and the country should look at making niche, technologically-advanced vessels rather than large bulk carriers, according to a senior industry official.
Cochin Shipyard Ltd's Chairman and Managing Director Mr. Madhu S Nair also said that India with an all-round positivity could emerge as an alternative hub in the space for niche and medium-sized, technologically advanced vessels amid the green transition.
The general perception is that the focus should be building all those large bulk carriers or tankers for making India as a manufacturing base for ships, he pointed.
"(However), I have a slightly different perception because our current structure is not ideally suited for that. So why shouldn't we look at our strengths, which would be (to focus) a little bit more on niche vessels that have advanced technologies, alternate fuel cells, hybrid electric vessels. Not very large but medium-size vessels," he told PTI recently.
He also noted that there is a lot of requirements for such vessels because of the green energy transition and also for general requirements for replacement of ships.
Shipbuilding is one among the key areas that will be discussed at the three-day Global Maritime India Summit starting here on Tuesday.
According to Nair, shippers, especially in Europe, want to have the modern next generation or future-proof vessels when replacing their old ships.
"If we look focused and are willing not to compromise on quality and play our act together, I feel India is in a very positive spot," he said.
Though there are countries like Turkey and some east European nations as well in this space, India could be a good alternative to China with its all-round positivity, good economic stature, good ancillary industry as well as good legal system.
Over the last 20 years, he said that Cochin Shipyard has been working in Europe and has not compromised on its quality. This is actually paying dividends for the company, he added.
Cochin Shipyard has set up two dedicated facilities, one each at Kolkata and Udupi, for building good quality vessels for the coastal shipping as well as inland waterways.
The entity is also looking at similar markets in Europe. "We want to play both the markets and we feel this is an emerging space because this would be amenable to the green transition, much faster because it's closer to your shore," Nair said.
So, electric hybrid technology will work much better for inland waterways and for coastal shipping, he said and added that the government is "definitely looking at what is called like green vessel transition in this space.