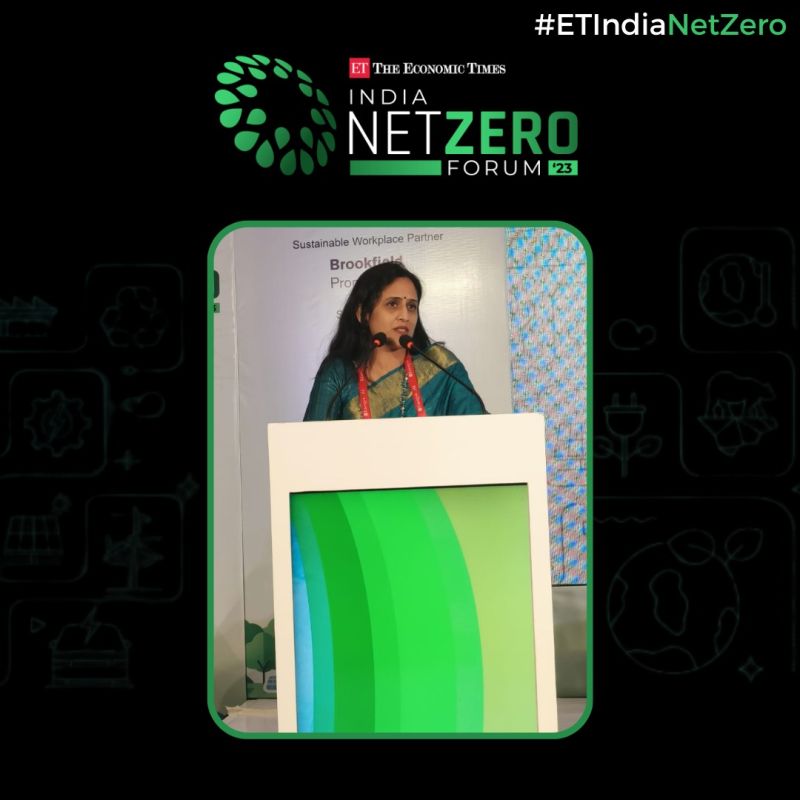 India trying to develope taxonomy for green steel : Director, Steel Ministry
NEW DELHI : As part of its push for sustainable growth amidst a booming economy, India is taking strides to develop a taxonomy for green steel, aiming to foster both a market and global standards for eco-friendly steel production.
"India is trying to work on developing a taxonomy for green steel. This endeavor not only aims to create a market for green steel but also establishes India's commitment to sustainable growth amidst its rapid economic expansion," said Neha Verma, Director of the Ministry of Steel, during the Economic Times India Net-Zero Summit.
With a robust economic growth rate of 7%, India is now the world's second-largest crude steel producer. Infrastructure projects, pivotal to this growth, place steel – often termed the 'backbone of any economy' – in a significant role.
Yet, the path to sustainable steel production in India is riddled with challenges. The nation produced 127 million tonnes of its potential 167 million tonne capacity in FY22-23. There's a stark contrast between India's per capita steel consumption, a mere 83.7 kgs, and the global average of 230 kgs, indicating an expansive growth trajectory ahead.
But the Ministry of Steel isn't shying away from the challenge. "Aligned with Prime Minister Shri Narendra Modi's 2070 net-zero target, the Ministry of Steel is deeply vested in the decarbonization of the sector," Verma noted.
Steel manufacturing's inherent carbon-intensive nature presents a colossal challenge. India's steel sector stands responsible for 12% of the country's carbon emissions. The emission intensity, at 2.5 tonnes of CO2 per tonne of crude steel production, overshadows the global average of 1.9 tonnes.
Resource constraints compound these issues. India's restricted natural gas availability, reliance on a more inferior grade of iron ore, and a 22% usage of scrap for steel production (compared to a 35% global average) position it at a relative disadvantage.
Verma accentuated the current absence of a universally accepted green steel definition, heralding India's initiative as a step forward. "Creating a standardised taxonomy will bolster our carbon emissions monitoring, solidify policy-making, and truly incentivise the carbon markets," she explained.
The anticipated premium for green steel in India is projected between 10-20%. However, Verma assured that this wouldn't translate to a hefty cost uptick for infrastructure projects, estimating an increase of just 1-2%.