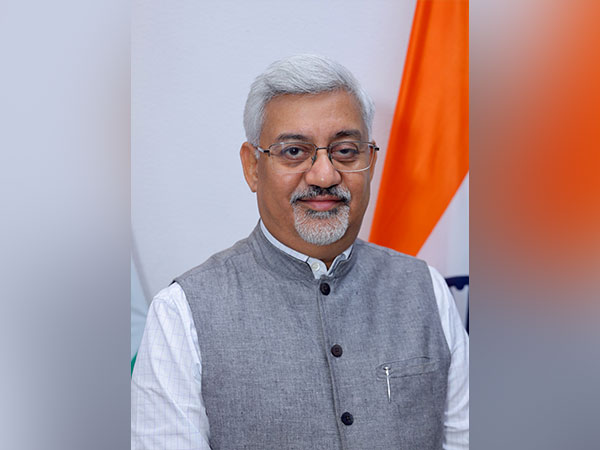 India-UAE exports expects a jump of 60% to reach $50 billion by FY27 : Commerce Secretary
NEW DELHI : Indian exports to UAE are likely to jump 60 percent to reach $50 billion by 2026-27 from the current $31.3 billion getting a boost from the Comprehensive Economic Partnership Agreement (CEPA) between the two countries, Union Commerce Secretary Sunil Barthwal said on Monday.
"India's exports to UAE should reach $50 billion by 2026-27. Trade between the two countries has gone beyond normal growth for both exports and imports. Labour-intensive sectors have seen significant growth," he said at a press briefing.
India-UAE CEPA came into effect on May 1, 2022.
A lot of the trade between the two countries is taking place via preferential routes using the CEPA agreement, he said. There is relative out performance of India's exports to UAE, which increased by 11.8 percent in FY23 YoY while India's global exports increased by 5.3 percent during the period.
India's total imports from UAE increased 18.8 percent in FY23 while non-oil imports increased 4.1 percent in FY23, data from the Commerce Ministry showed.
"The meeting of the joint working group will be held in June to discuss the exchange of data between customs of India, UAE and also review the trade data," sources said.
Some of the sectors like iron and steel and apparel have seen a slowdown in exports to UAE in FY23. Iron and steel exports to UAE dropped 36 percent in FY23.
India's essential oils, automobiles, mineral oils, electrical equipment, cereals, perfumery and cosmetic preparations have been the biggest gainers in exports to UAE in FY23.
"India's automobile exports increased 42 percent, mineral oils 36 percent and cereals 35 percent to UAE in FY23 YoY," data showed.
India's imports in gold, however, have declined in FY23 due to non-utilisation of the full quota of tariff available under CEPA, Barthwal said.
"With the DGFT opening a fresh window of gold tariff rate quota, the gold imports from UAE should go up," he said.
India announced that it will open a fresh window for the import of 140 MT of gold in FY24 at concessional duty from the UAE through an import quota system called tariff rate quota (TRQ).