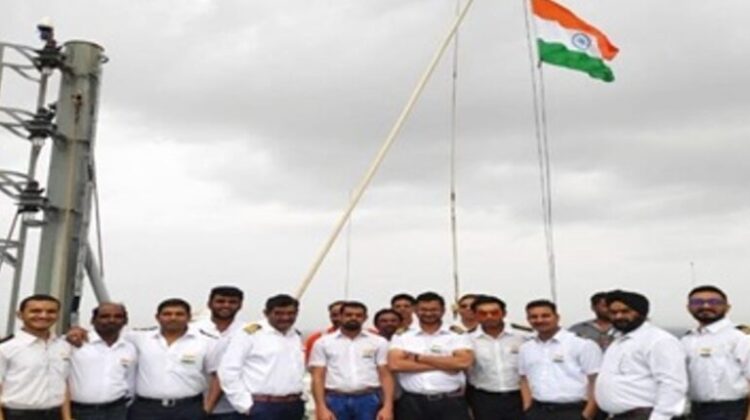 Indian crew members from China reaches Japan; First batch of crew to fly back tonight
MV Jag Anand, the Indian ship which was stranded at Chinese port of Jingtang has reached Japan on 18th January for crew change. Sufferings of 23 Indian crew members stuck on the ship since June last year have finally come to an end as all of them will fly back to India in the next 36 hours. Owner of the vessel, The Great Eastern Shipping Company Ltd. told Prasar Bharati that the first batch of roughly a dozen sailors will leave for India tonight. Second batch is expected to leave for India tomorrow.
After prolonged talks between Indian side and Chinese side, the ship was allowed to sail to Japan on 10th January 2021. The shipping company said that within a couple of days, Jag Anand laden with Australian coal should head back to Jingtang port in China where it will settle at the end of the queue as China has not shown any signs of easing the import ban on Australian coal.
As per reports, more than 50 vessels carrying around 8 million tonnes of Australian coal, have been unable to discharge their cargo in China since October 2020, coinciding with a souring of diplomatic and trade tensions between Canberra and Beijing. This has led to a realignment of trade flows in international coal trade, with Australian coal producers finding other international markets like India, Turkey, Spain etc. China has also looked up to alternate producers like Indonesia, Russia and South Africa amid an extremely cold winter.
Another ship MV Anastasia with Indian crew is exploring the possibility of a crew change at its current point of anchorage in Caofeidian. Indian Embassy has written to Chinese authorities for approval of the same.