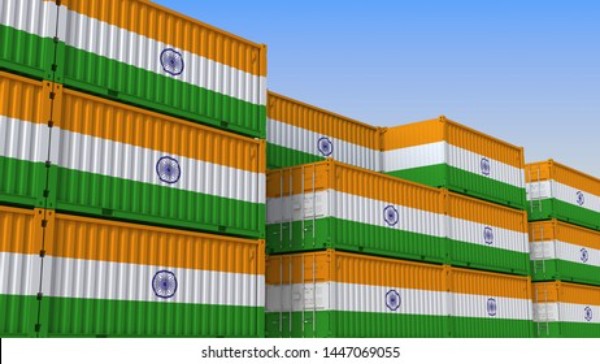 Indian exports decline by 2.59% YoY to $34.47 bn in September
NEW DELHI : India's exports declined by 2.59 per cent to $34.47 billion in September against $35.4 billion in September 2022, according to the data released by the Ministry of Commerce on Friday. Overall imports to the country also declined by 15% YoY to $53.84 billion in September 2023 against September 2022. 
With this, its trade deficit stood at $19.37 billion in the month of September. Since, the beginning of the current financial year, exports contracted by 8.77 per cent to $ 211.4 billion.
In the first half of the current financial year, India's imports declined by 12.23 per cent to $ 326.98 billion. Meanwhile, Commerce Secretary Sunil Barthwal said, "Negotiations for the India-UK FTA (free trade agreement) are going on and we are ironing out the differences."
Despite an overall reduction in the export of merchandise goods, Sunil Barthwal highlighted that there was an increase of 1.86 per cent in September exports in case of petroleum, gems and jewellery exports. The rise in export of petroleum and jewellery is a healthy indication for India's economy. Despite a rise in exports of petroleum products in September there was a reduction in value terms because of falling crude prices.
India's trade deficit stood at $24.16 billion in August this year. It further decreased to $19.37 billion in September. As per the data, electronic goods, iron ore, drugs and pharmaceuticals, ceramics, and oil meals emerged as the best performing commodities in terms of exports in the first half of FY24. On the other hand, gems and jewellery, organic and inorganic chemicals, engineering goods, and readymade garment of all textiles failed to impress its foreign consumers witnessing a decline in exports.
China remained to be the top importer of merchandise to India. However, there has been a significant reduction in the number of merchandise imports from China to India.