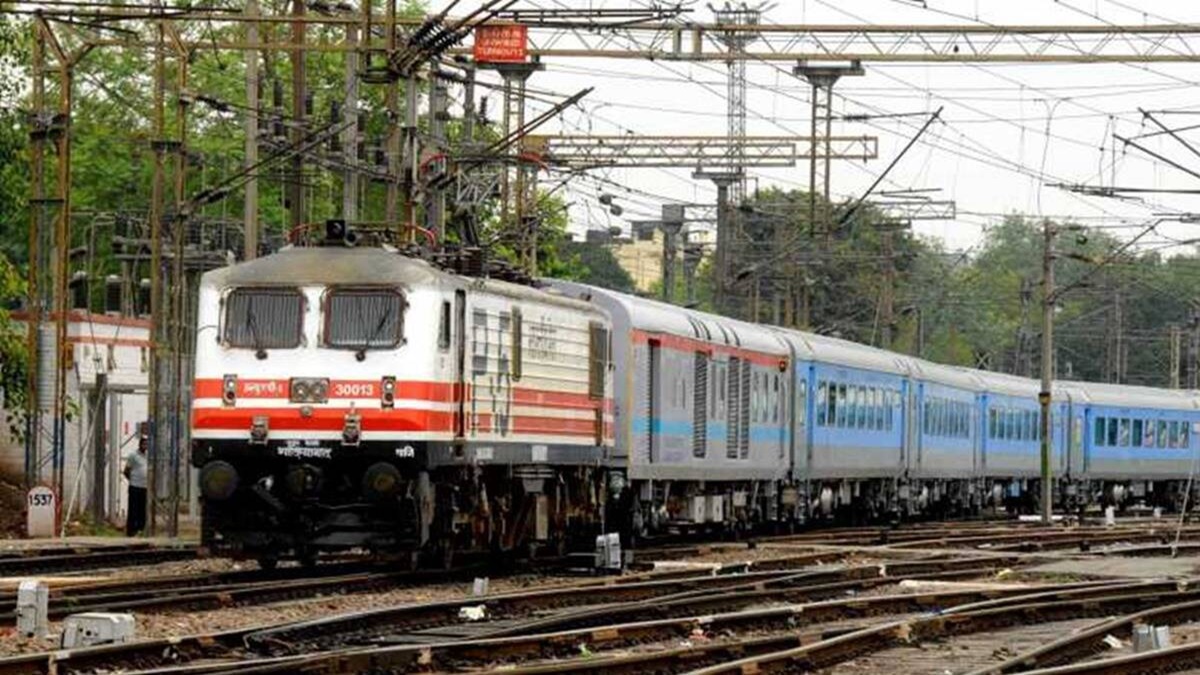 Indian Railways completes 100% electrification of rail network in Haryana
NEW DELHI : Indian Railways has achieved a significant milestone, by completing 100% electrification of Railway network in Haryana State. The existing Broad Gauge network of Haryana is 1,701 Route kilometre, which is now 100% electrified, resulting in saving on account of reduced line haul cost (about 2.5 times lower), heavier haulage capacity, increased sectional capacity, reduced operating & maintenance cost of electric loco, energy efficient and eco-friendly mode of transportation with reduced dependence on imported crude oil, saving of foreign exchange. Further, new Broad Gauge network shall be sanctioned along with electrification, in sync with Railways' policy of 100% electrified network.
Haryana state's territory falls in Northern, North Central & North Western Railway's jurisdiction. Some of the major railway stations in Haryana are: Ambala, Panipat, Gurgaon, Kurukshetra, Hisar Junction, Rewari Junction, Rohtak Junction, and Bhiwani.
Some of the prestigious trains passing through Haryana state are Kalka Shatabdi Express, Himalayan Queen, Kalka Mail, Paschim Express, Golden Temple Mail and Kalinga Utkal Express. These trains provide convenient connectivity to various parts of the state and other major cities in India.