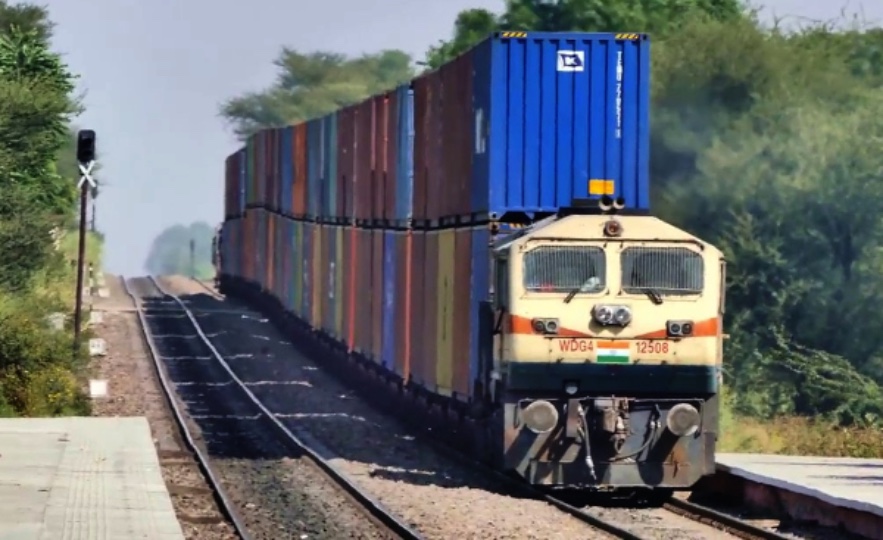 Indian Railways is going to introduce OTP-based digital locking soon for freight-package trains
NEW DELHI : The Indian Railways will soon introduce a digital locking system based on OTP to prevent thefts on board its freight and package trains, a senior official said Tuesday.
The system will, according to officials, solely rely on secure OTP, which will be used to unlock and close carriages. "Over the course of the travel, the goods will not be available. Without any interference, it will be opened by one OTP and shut by another. All we do now is seal the trains and make sure the seal is intact at every station. This will significantly lessen problems while the train is running," an official declared.
To make sure the system functions properly, he stated that an employee of the railway will receive the OTP at each station where loading or unloading needs to be done.
The official described the procedure, stating that an OTP is delivered to the involved personnel's mobile number when the lock is closed. The motorist must push the lock's button to confirm the position after arriving at the desired spot.
An additional OTP is provided to the driver's cellphone number when the driver's OTP is verified in order to open the lock.
Moreover, the location of the train will be tracked. An alarm message will be sent to the official's mobile number if a door tamper or collision occurs.
This device, which is frequently used by trucks, features a smart lock that is GPS equipped and enables real-time tracking of the vehicle to lower theft and pilferage.
According to officials, at least three railway zones are actively looking for businesses that could offer the Railways this service in a cost-effective method.
The Railways reported on January 25 that the RPF had registered 6492 cases of theft of railway property in 2022 and had recovered stolen goods worth Rs 7.37 crore with the arrest of 11268 offenders as part of "Operation Rail Suraksha."