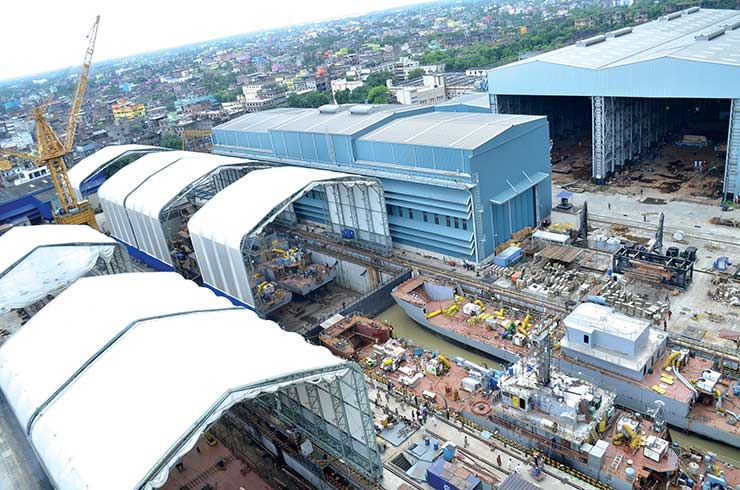 India's ambitious plans to boost Shipyard capacity declared at GMIS 2023
NEW DELHI : Shipowners seeking additional shipyard capacity should take note of India's ambitious plans. Although currently outside the top 10 shipbuilding nations with a market share of less than 1%, India aims to become a top-five shipyard hub, according to Prime Minister Shri Narendra Modi.
Addressing the Global Maritime India Summit 2023, Modi declared India's intention to achieve this goal within the next decade. He urged investors and stakeholders to partner with India and be part of the country's maritime growth journey.
This announcement comes as shipowners look for alternative shipyard destinations due to demographic challenges faced by traditional shipbuilding powerhouses like Japan and South Korea. These challenges limit their available shipyard workforces, prompting a search for new options to avoid overreliance on China, the world's largest shipbuilding nation.
The United Nations Conference on Trade and Development (UNCTAD) emphasized the need for shipyards to expand rapidly to support the shipping industry's green transition in its 2023 Review of Maritime Transport. The report highlighted the current constraints in shipyard capacity and the anticipation of long waiting times and high building prices for tanker and dry bulk owners. It stressed the importance of increasing shipbuilding capacity to meet global demand and sustainability goals.
After years of contracting shipyard capacity, the global shipyard landscape is finally expanding in response to record-long order books and the growing realization that a significant portion of the existing fleet needs replacement to comply with new environmental regulations.
According to data from Maritime Strategies International (MSI), shipyard capacity increased by 1.8% to 67.1 million gross tons (gt) last year. MSI predicts this figure will rise to 69 million gt by 2025 and peak at 81 million gt in 2030. While this is a substantial increase from current levels, it remains 26% below the peak reached in 2011. India's push to become a top-five shipyard nation aligns with the industry's increasing need for expanded capacity to meet future demands and sustainability targets.