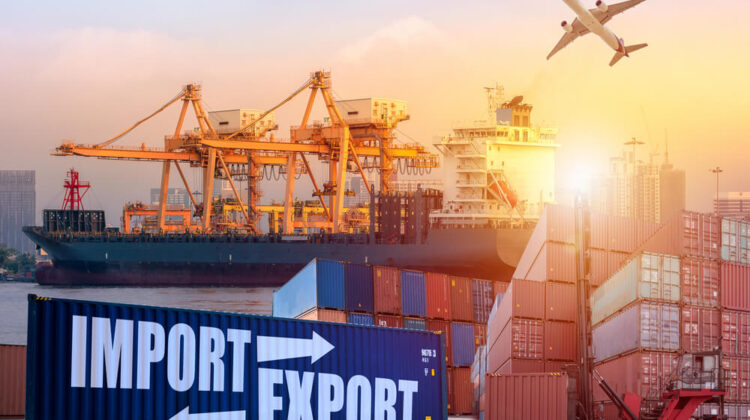 India's Exports outlook for the New Year 2021 and Forecast for 2020: Sharad Kumar Saraf, President, FIEO
FIEO President Mr Sharad Kumar Saraf has said that the New Year 2021 brings a ray of hope and optimism for the exporting community as we all expect that the worst effect of Covid-19 will vanish from the globe and effective vaccines will bring life and economy back on track. We are confident that a V- shaped recovery will be witnessed in world trade and we will recover much more from what we lost in 2020 said Mr Sharad Kumar Saraf. Fortunately for us, the decline in exports in the 3rd and 4th quarter of 2020 has been largely addressed with even a few months of positive exports. Since the first and second quarter have been pretty bad, we may end the financial year 2020-21 with exports of around USD 290 Bn, added FIEO President. However, looking into the extremely good order booking position for food including processed food, pharma, medical and diagnostic products, technical textiles, chemical, plastics, electronics and networking products, we should endeavor to take exports to USD 350 Bn in 2021-22. This looks ambitious but definitely achievable, if we address our supply side challenges. FIEO Chief further added that with the WTO now in its recent forecast has projected a 9.2% decline in the volume of world merchandise trade for 2020, followed by a 7.2% rise in 2021. Further the global trade body in an optimistic scenario also said that the global merchandise trade could fall 13% in 2020 with a rebound 21% in 2021, which also adds to the enthusiasm among the exporting community.
FIEO Chief reiterated that exports growth is vital to clock 8% plus GDP growth and to reach the milestone of USD 5 trillion economy. Our exports strategy should be two pronged: one focussing on sectors where major imports are happening and other to boost traditional sectors, which are important for exports as well as employment. Mr Saraf said that today, the major contributor to global trade consists of: Electronics & Electricals, Machinery, Automobile, Pharma and Medical equipment, accounting for about 40% of Global Imports, in which our current share is less than 0.9%. It is very satisfying that the Production Linked Incentive (PLI) scheme is rightly focusing on these sectors. Once we create production capabilities in these products, pushing exports at a brisk pace should not be a challenge. FIEO President however added that both for attracting exports led FDI and exports, we require robust FTAs with some of our major partners like: US, EU and UK, which should be our priority.
---
---