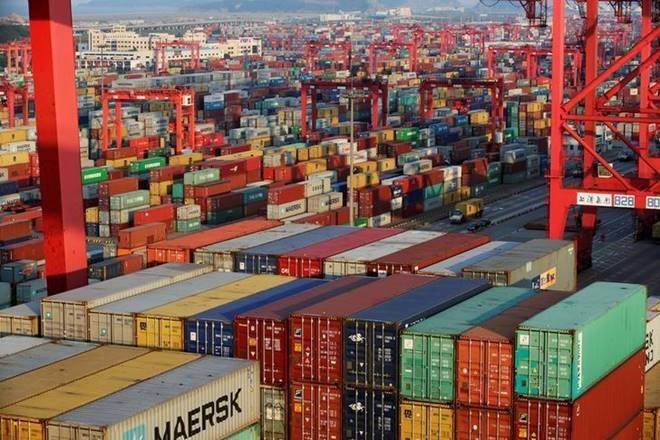 India's exports to EU worth USD 1.3 bn to be impacted by EU's deforestation regulation
NEW DELHI : Indian exports of products like coffee, leather hides and paperboard worth USD 1.3 billion annually to the European Union will get impacted due to the deforestation regulation adopted by the EU earlier this week, a report by economic think tank GTRI said on Thursday. Within three weeks of introducing the carbon border tax, the European Union Council on May 16 adopted the European Union Deforestation-Free Products Regulation (EU-DR).
The Global Trade Research Initiative (GTRI) said that the EU-DR appears to prioritise protecting its own agricultural sector and promoting exports, making imports more difficult as it is a trade barrier disguised as a green measure.
The regulation covers cattle, buffalo, the meat of bovine animals, preparations, Oil cake, soya beans, palm oil, cocoa bean, powder, chocolate, coffee, leather hide, skin, paper, paperboard, wood, wood articles, wood pulp, boards and wood furniture.
The exporters now have to ensure that these products have been grown on land, which has not been deforested after December 31, 2020. The new rules will apply to large firms after 18 months and small firms after 24 months. Thus, the timeline for large firms is December 2024 and for small firms is June 2025.
"EU DR will adversely affect India's exports to the EU of the value of US 1.3 billion (2022 data). The significant products affected and their export value to the EU are Coffee (USD 435.4 million), Leather hides, skin, preparations (USD 83.5 million), Oil cake (USD 174.5 million), Paper, paperboard (USD 250.2 million) and Wood furniture (USD 334.6 million)," the report said.
For the products covered under the carbon tax and EU-DR, the EU's share in India's global exports is 23.6 per cent, it said, adding the regulation poses challenges for small and medium-sized enterprises, as compliance costs and due diligence requirements may exclude them from global agricultural trade.
"Carbon tax would hit trade in industrial products and EUDR would hit trade in agri products. Both plan to cover all products in the near future. EU's assault on trade is near total," GTRI co-founder Ajay Srivastava said.
The European Union (EU) claims it wants to reduce its contribution to global deforestation by promoting 'deforestation-free' products, but this is seen as a deceptive narrative, the report said.
"The EU itself has extensively expanded agricultural land by cutting down primary forests, which now account for less than 0.7 per cent of its total forest area, compared to the global average of 33 per cent. Many other countries, facing the need to convert primary forests into cultivable land to feed growing populations, have a much larger share of primary forest," it added.
The EU, however, aims to prevent others from following a similar path while having already done so in the past.
The report stated that the introduction of the regulation would encourage local production and export of selected agricultural commodities by making imports more challenging.
"The products targeted by the EUDR are those the EU wants to reduce imports while promoting exports. The EU is already competitive in many of these products, as evidenced by its global export value of USD 96.2 billion compared to imports of USD 91.9 billion in 2022," it said, adding the EU aims to further cut imports through the implementation of the regulation.
It also said that the EU has a highly protected agricultural sector, largely dominated by large global firms.
Trade in agricultural products within the EU has nearly tripled between 2002 and 2022, with exports growing at a higher rate than imports. In 2022, the EU had a surplus of USD 36.2 billion, exporting USD 247.4 billion worth of agricultural products while imports stood at USD 211.2 billion.
"In addition to being seen as discriminatory, the EUDR imposes a significant compliance cost. Even exporters of high-quality products are required to invest in expensive due diligence, making it difficult for small and medium-sized enterprises to comply. This model of global agricultural trade favours large firms," the report said.
The EU's purported efforts to combat deforestation and promote deforestation-free products are questioned, given its own history of forest clearance for agricultural expansion. The introduction of the EUDR appears to be driven by a desire to bolster local production and exports while reducing imports, Srivastava said.
It also said that the regulation's compliance costs and discriminatory nature are concerns, as they may disadvantage smaller firms in the global agricultural trade arena.
The report suggested the government take a few steps to deal with the regulation and that includes taking up the matter with the World Trade Organization (WTO) along with other affected countries as it violates MFN (most favoured nation) and national treatment principles.
"India has a functioning blockchain-enabled trace and track system being implemented by the Agricultural & Processed Food Products Export Development Authority (APEDA) for grape exports to the EU and other regions. It needs to be adopted for all covered products, and make exporters aware of the compliance requirement," Srivastava added.