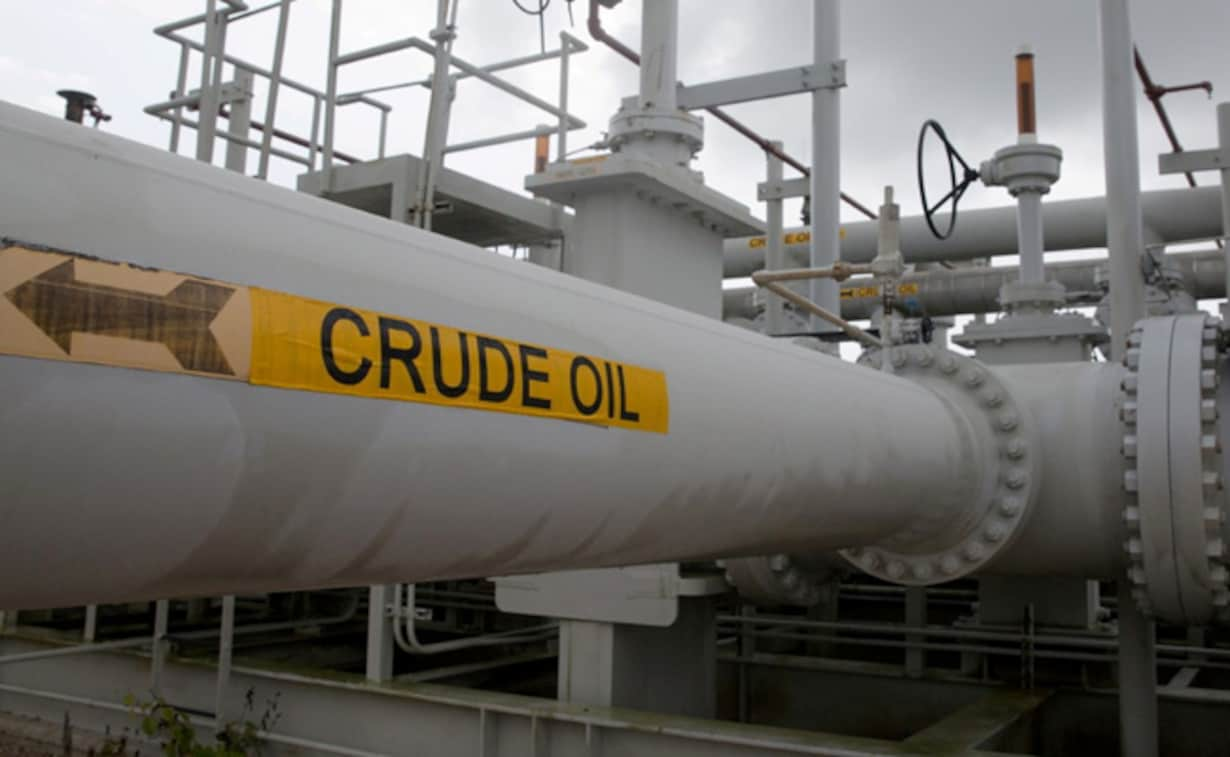 India's imports of Saudi oil in September slump to a multi-year low
NEW DELHI : India's reliance on imported crude in the April-September period of the current financial year ending March rose to 87.8 per cent from 86.5 per cent in the corresponding period last year as consumption of fuels and other petroleum products increased while domestic production was flat, latest oil ministry data showed.
The reliance on imported crude in April-September was also higher than the previous fiscal's 87.4 per cent, which was the highest-ever for a full year. If the trend seen so far in the ongoing fiscal holds, oil import dependency could hit a fresh high again this year.
While the government wants to reduce India's high dependency on imported crude oil, sluggish domestic output in the face of continually growing demand has led to reliance on imports rising over the years. In early 2015, the government had set a target to reduce reliance on oil imports to 67 per cent by 2022 from 77 per cent in 2013-14, but the dependence has only grown. Heavy reliance on imported crude oil makes the Indian economy vulnerable to global oil price volatility, apart from having a bearing on the country's foreign trade deficit, foreign exchange reserves, rupee's exchange rate, and inflation.
At 116.2 million tonnes, the volume of India's oil imports in April-September was a tad higher than 115.7 million tonnes in the year-ago period, while petroleum product exports declined to 30.9 million tonnes from 31.5 million tonnes. Domestic consumption of petroleum products for April-September was at 113.7 million tonnes, up from 107.4 per cent a year ago. The computation of import dependency is based on the domestic consumption of petroleum products and excludes petroleum product exports as those volumes do not represent India's demand.
According to the Petroleum Planning & Analysis Cell (PPAC) of the oil ministry, total production of petroleum products from domestic crude oil in April-September was 13.9 million tonnes, which translates to a self-sufficiency of just 12.2 per cent. In the corresponding six months of last year, petroleum product production from indigenous crude was 14.5 million tonnes and self-sufficiency stood at 13.5 per cent. The country's domestic crude oil production in April-September was flat year-on-year at 14.7 million tonnes.
With refining capacity of nearly 254 million tonnes per annum, India — the world's third-largest consumer of crude oil and also one of its top importers — is a net exporter of petroleum products.
Interestingly, even as the dependence on imported oil rose year-on-year in April-September, India's oil import bill was 29 per cent lower, thanks mainly to relatively lower prices of crude oil in the international market. India's import of discounted Russian oil in large quantities has also played a role in savings on oil imports. Indian refiners started snapping up Russian oil after the war in Ukraine broke out. Moscow started offering discounts to willing buyers as Western buyers started shunning its oil following its February 2022 invasion of Ukraine.
In April-September of last year, India's oil import bill was $89.3 billion, while in the first six months of the current fiscal, it was $63.4 billion. The price of Indian basket of crude oil averaged at around $82 per barrel in April-September, while in the corresponding six months of the previous financial year, it averaged at around $104, an analysis of the PPAC data showed.
Cutting costly oil imports is one of the central objectives of the government's push for electric mobility, biofuels, and other alternative fuels for transportation and industries. Over the past few years, the government has also intensified efforts to raise domestic crude oil output by making exploration and production contracts more lucrative and opening vast acreages for oil and gas exploration. However, oil imports continue to grow, mainly because domestic oil production has remained stagnant while the demand for fuels and other petroleum products has been on the rise. There has been a pick-up in electric mobility adoption and blending of biofuels with conventional fuels, but not enough to dent petroleum demand.