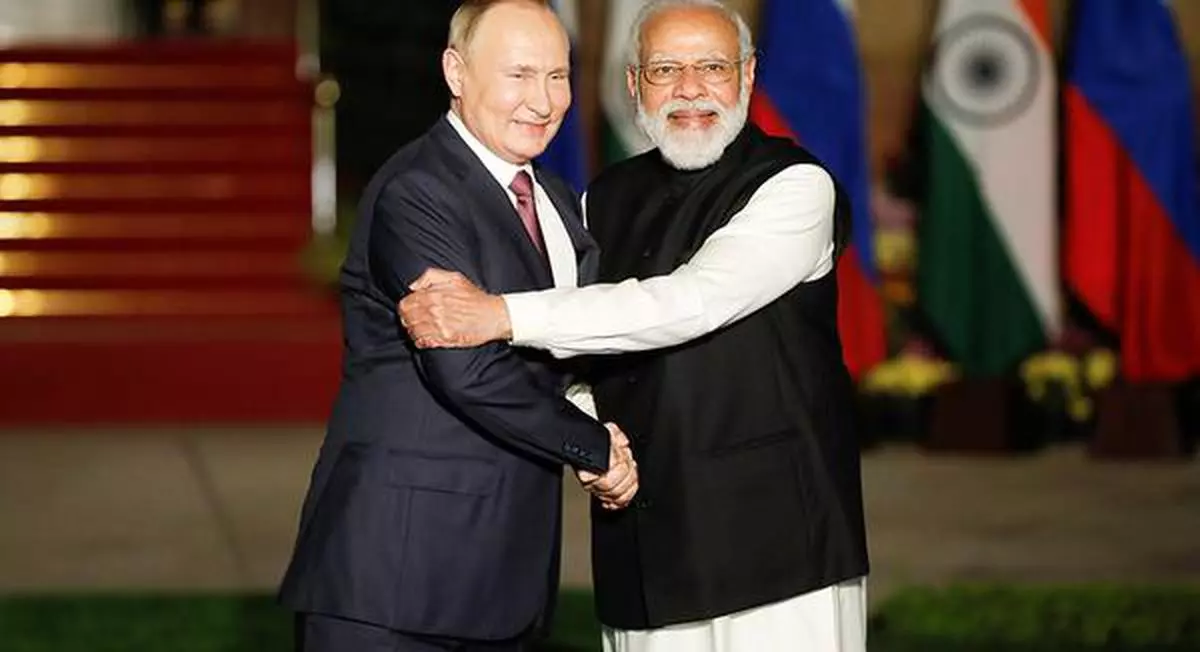 Indo-Russian Mega Meet plans to achieve $50 billion trade target
NEW DELHI/MOSCOW : India and Russia will host a mega business meeting here next week amid plans to push bilateral trade to $50 billion this year, from a record $31 billion in 2022 following a sharp increase in energy and fertiliser imports by India.
The 'Russia-India Business Forum: Strategic Partnership for Development and Growth' will take place on March 29-30 as part of the St. Petersburg International Economic Forum.
The main focus of the forum will be IT, cybersecurity, technological sovereignty, smart cities, transport and logistics, healthcare and pharmaceuticals, officials said, adding that the focal point of the forum will be a plenary session on 'Technological Alliances in the Greater Eurasia'.
The trade target for 2025 was earlier fixed at $30 billion. But the figure was surpassed in 2022 due to India's oil imports from Russia, and there are expectations that the figure will touch $50 billion in 2023.
"The Russia-India cooperation format is one of the drivers of region-wide efforts to improve the architecture of inter-state relations in the Asia-Pacific Region. The forum is designed to strengthen business ties between the Russian and Indian business communities, to support Russian businesses entering the Indian market…," said a statement by Anton Kobyakov, adviser to the Russian President.