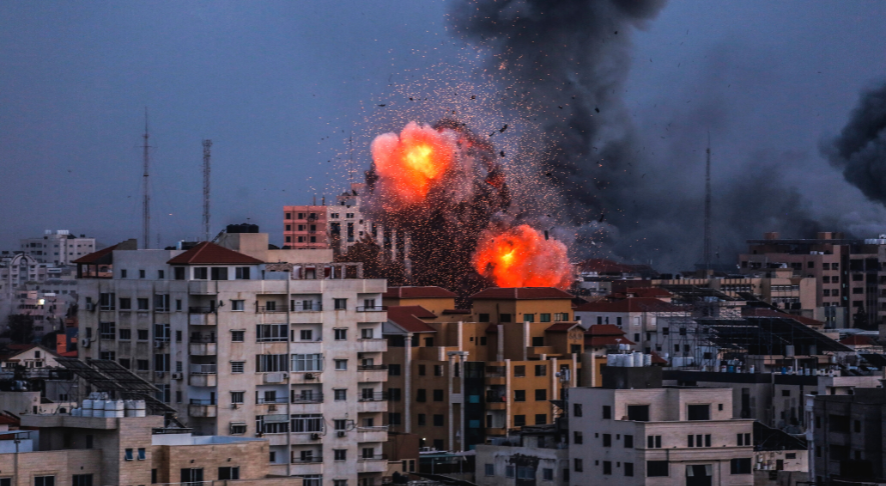 Israel-Hamas war: Impact on shipping and port operations, potential risks
The conflict in Israel after attacks by Islamist group Hamas on towns close to Gaza has caused great concerns in the global community, while the impact on various sectors and industries remains to be seen.
Trying to get a first overview of how the shipping industry has been affected until today, we do not see any significant challenges and difficulties, as the majority of shipping and port operations seem to work normally.
According to Maersk's latest advisory on 11 October, Israel's major ports continue to function normally, including the company's key terminals in Ashdod and Haifa. "Likewise, inland services – both road and rail – are fully operational in and around the country," said the Danish ocean carrier in a statement.
"Bookings will therefore continue to be accepted to and from Israel, and cargo already booked to and from the country will be facilitated," noted Maersk.
Similarly, German shipping giant Hapag-Lloyd said the operational situation in Israel is currently stable with both Haifa and Ashdod ports operating normally.
However, the Hamburg-based company noted that a restriction for acceptance of dangerous cargo (DG) has been implemented by the port of Ashdod and therefore it is no longer accepting bookings for dangerous cargo from or to the port. For Haifa, however, there is no restriction in place, according to Hapag-Lloyd's latest update on 11 October.
"We are actively evaluating potential solutions for DG cargo already on board. Our vessels will continue to call at their designated ports in Israel. We will closely monitor the situation and provide further updates as they become available," said Hapag-Lloyd in its statement.
British maritime risk advisory and security company Dryad Global explains, "Vessels carrying hazardous cargo are likely to be kept offshore due to the increased risk from rocket attacks, which would have severe consequences if they were to hit these vessels directly. It's probable that naval activities around Ashdod and further south are in progress. A rocket has reportedly struck the Ashdod power plant within the port's vicinity, but the full extent of the damage remains unclear."
One day earlier, MSC reported that "since Israel's major terminals are operational, we continue to deliver cargo to/from Israel." The company said it will continue to monitor the impact of the security situation on trade, follow advice from the government, and review its service network accordingly.
On the other side, Israel's southern Port of Ashkelon has suspended its regular operations. Presently, based on AIS data, ships are being redirected to the Port of Ashdod to the north, seen as a safer port, according to an analysis by Dryad Global.
"In general, there is no evidence suggesting that Israeli ports are primary targets," said Dryad Global, pointing out, however, that collateral damage is still a possibility, especially for ships in Ashdod.
The maritime security company told Container News that ports located further north are not currently in the direct line of fire from the Gaza Strip.
"However, the entire situation remains unstable and demands vigilant monitoring. Should Hezbollah from southern Lebanon get involved, the threat level for the port of Haifa would instantly escalate. While not a direct target, the risk of collateral damage to ships and potential operational disruptions would be of significant concern," highlighted Dryad Global.
All vessels should remain clear of the Gaza Strip and give full cooperation to Israeli authorities, according to Dryad Global's recommendations.
If transits offshore of the Israeli coast are necessary, then Dryad Global advises to remain well outside of the 12nm limit. If planning a passage that passes close to Israel, Dryad Global advises vessels to keep well outside the official 12nm limit off the Israel coast (preferably 20nm), unless visas and vessel permissions have already been negotiated.
"Vessels should be aware that is forbidden for yachts to proceed from Israel to Lebanon," noted Dryad Global, which also advises that vessels arriving at the Israeli coast or marinas should do so during daylight hours.