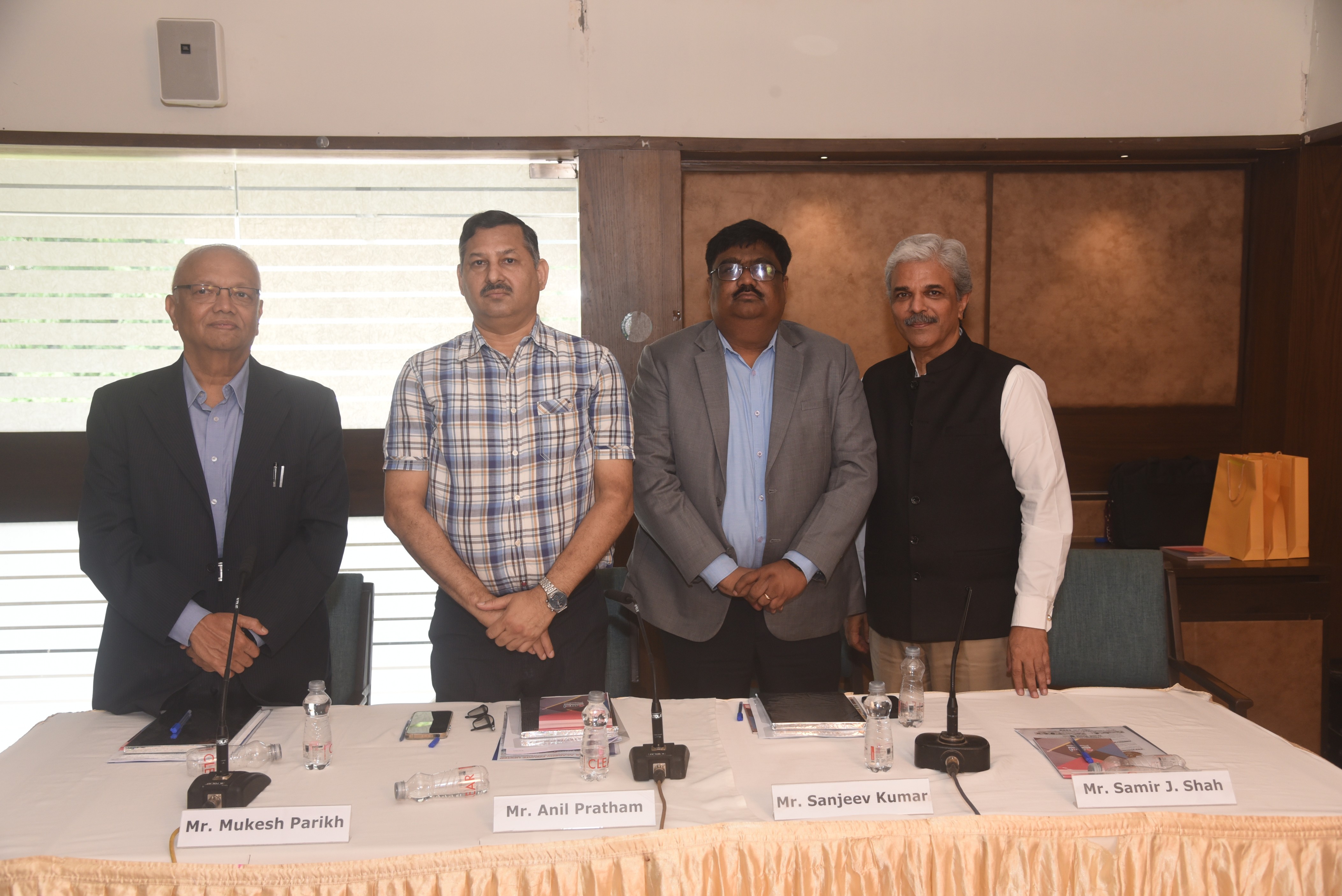 JBS Academy celebrates World Maritime Day 2023
AHMEDABAD : JBS Academy Private Limited as a precursor to World Maritime Day observed by United Nation's International Maritime Organisation on 28th September every year with the theme as MARPOL organised an interactive session on 27th September 2023.
The focus of the Interactive Session was on "MARPOL at 50- Our Commitment Goes on". International Maritime Organisation conscious of the damage caused to the environment by the maritime activities and shipping and towards its responsibility for the safety and security of shipping and the prevention of marine and atmospheric pollution by ships launched the MARPOL (Marine Pollution) initiative half a decade ago on 2nd November 1973.
As the International Convention for the Prevention of Pollution from Ships celebrates its 50th anniversary, the convention has played a pivotal role in shaping the global shipping industry's approach to environmental protection and has achieved significant results towards reducing oil pollution, curbing harmful substances, addressing the issue of harmful air emissions, ballast water management and garbage management.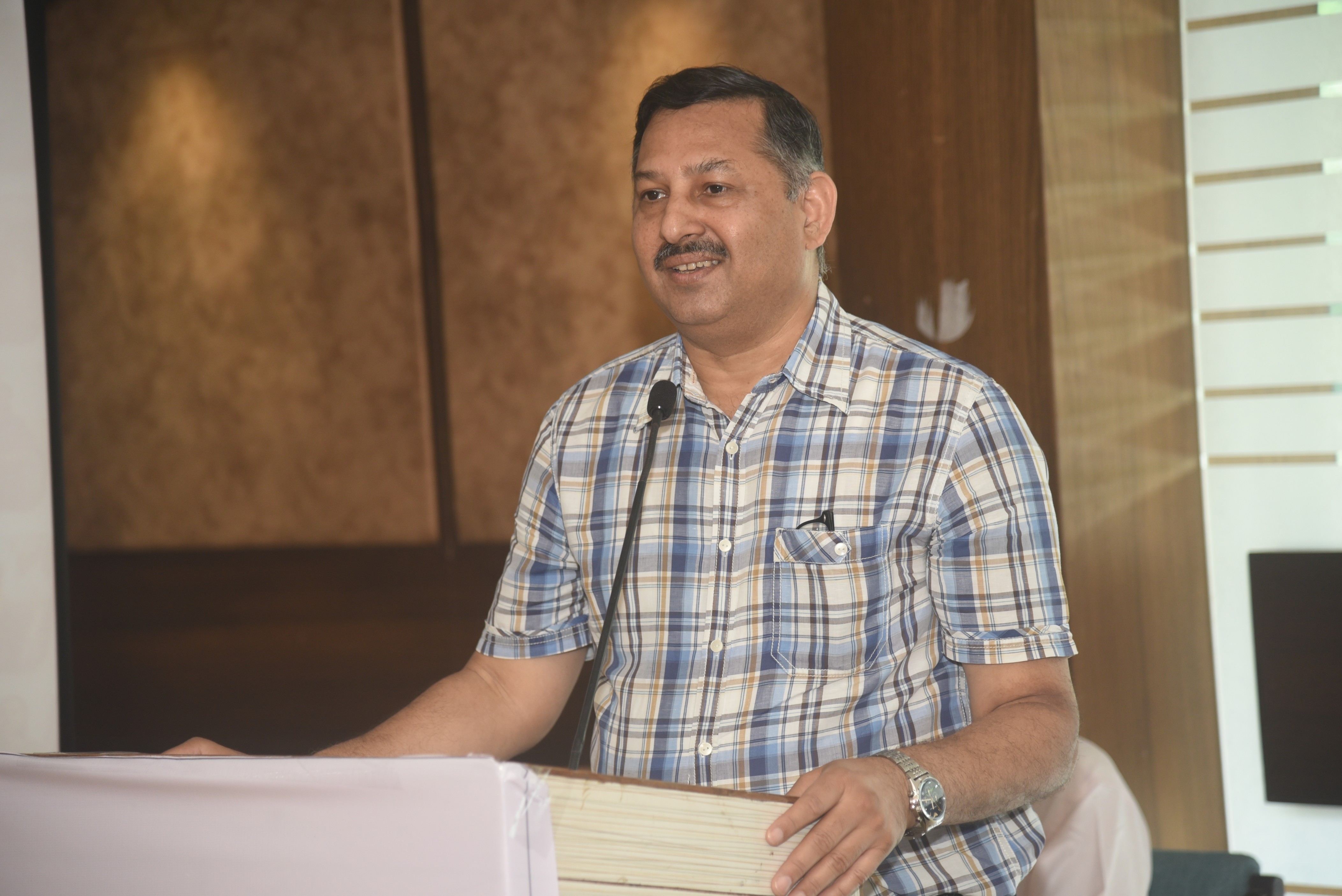 Addressing the academicians, logistics professionals, students of logistics and allied sectors at the World Maritime Day- MARPOL at 50- Our Commitment Goes on celebrations organised by JBS Academy Private Limited, Chief Guest Shri Anil Pratham, IPS, Director General of Police, Police Reforms, Gujarat, connecting the objectives of SurakshaSetu, Coastal Security and marine security mentioned that the seventeen objectives of the ten year old SurakshaSetu concept ultimately revolved round safety and security in general, creating awareness amongst the citizens about the rights and obligations.
Police Department plays varied roles as it deals with human security the prime concern, coastal security as Gujarat has longest coastline with 17 coastal districts and 29,000 fishermen boats which also included security confidence of employees and persons nearby the coastal areas. However the role of the Police is not in public domain. Therefore, SurakshaSetu does need some space. It is necessary that the other humane face of the Department also comes in public domain. In fact a situation must arise when citizens voluntarily come forward and inform the nearest police station of unlawful activities happening in their neighborhood. SurakshaSetu is empowering citizens throughout the State be it urban or remote area.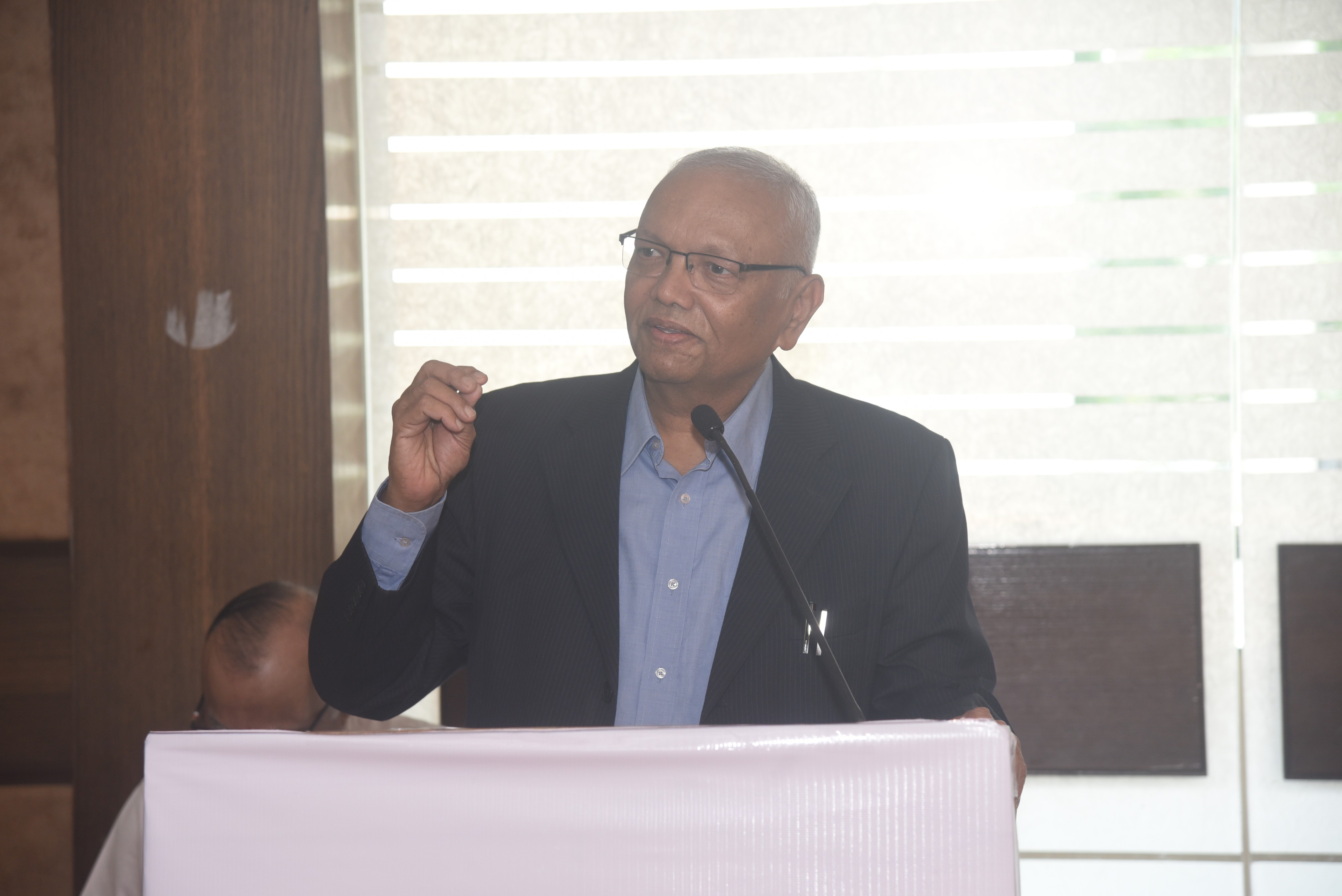 Guest of Honour Shri Mukesh Parikh, Professor of Practice, Adani University addressing the distinguished guests mentioned that actually everything revolved around sustainability. Elaborating on this Prof. Parikh said that this century has witnessed two crises viz. the Lehman crises in 2008-09 and the Pandemic of 2019-20. We all came out of these difficult situation and sustained ourselves, similarly while marine transportation is essential for movement of goods across the boundaries the International Maritime Organisation by its MARPOL initiative was dealing in environmental concerns and finding a balance between marine transportation and protecting the species. We must all support the efforts in this direction.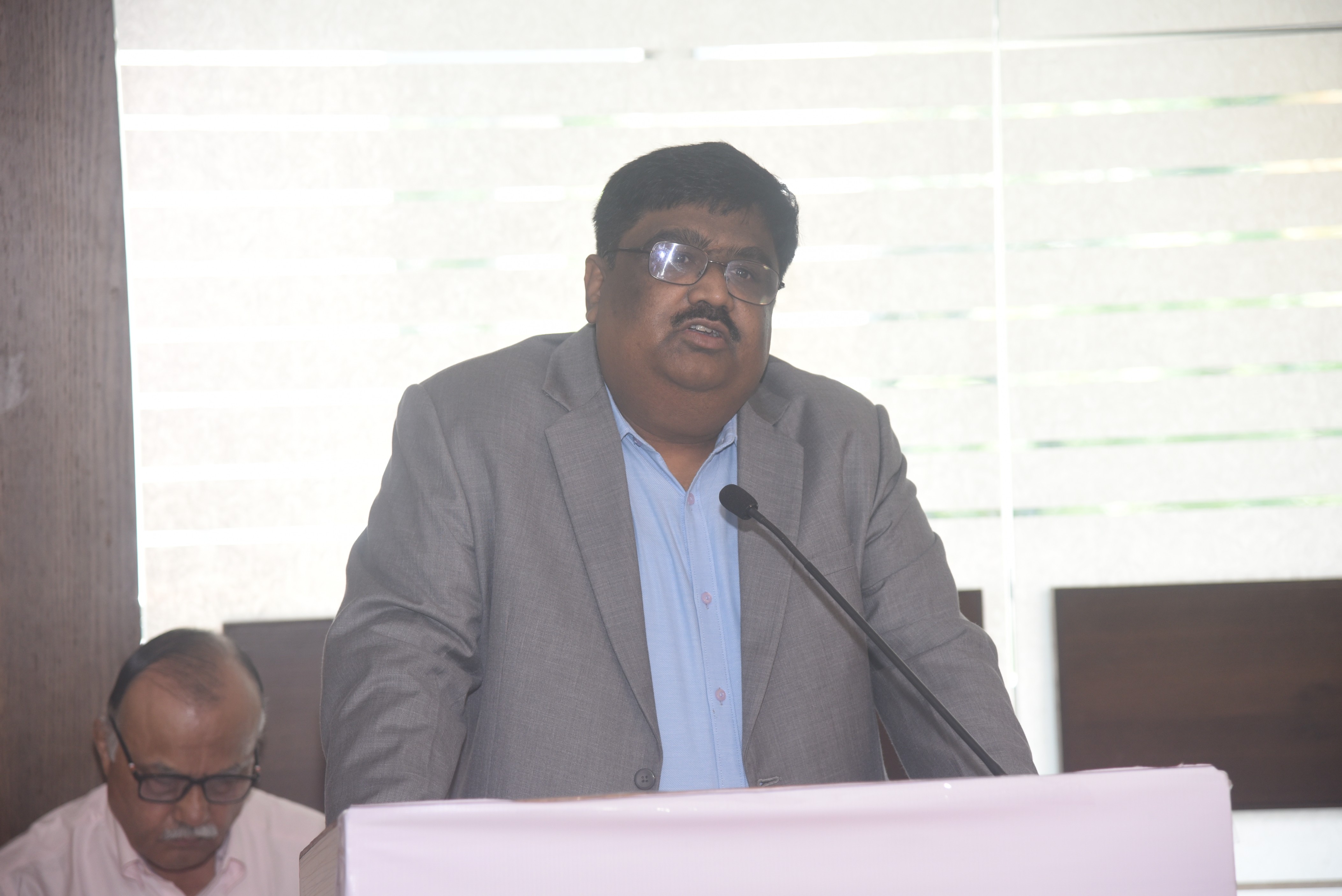 Shri Sanjeev Kumar, Head Business Development, Dredging, Adani Ports and SEZ Ltd also addressed the invitees and presented the concept of dredging.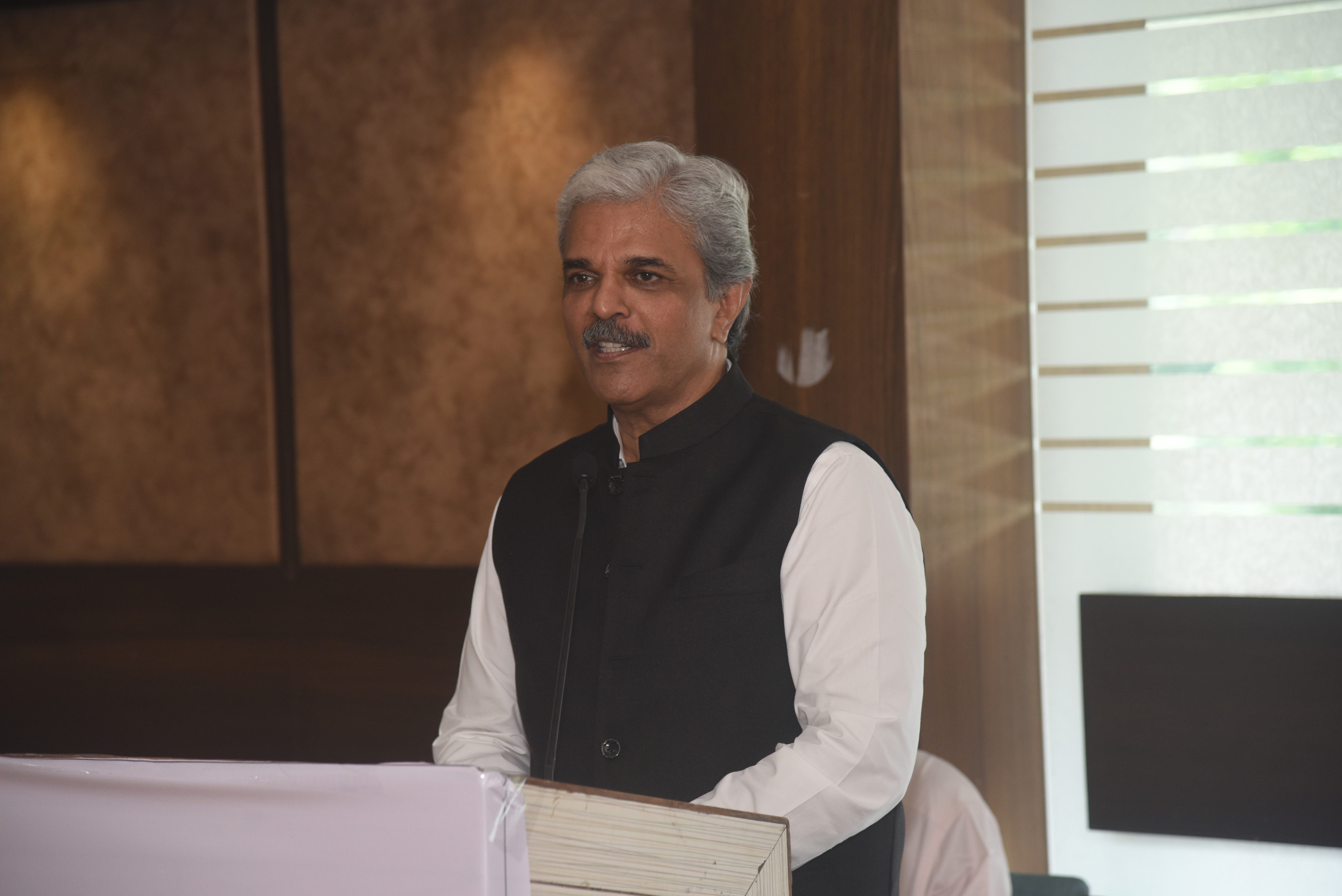 Drawing a synergy between the efforts of JBS Academy Private Limited and the SurakshaSetu project, Shri Samir J. Shah, Chief Mentor and Director, JBS Academy Private Limited observed that movement of cargo by sea and shipping is going to stay whether it is the China route or the new Middle East Europe route, the efforts should be to do things sustainability securely and safely. Our curriculum had chapters on Safety and Security and we would be advising our faculty to also include SurakshaSetu objectives in their teachings.
JBS Academy Private Limited as an Institution for Logistics employable education equally concerned about the damage caused due to marine international trade also focuses on safety and security aspects and environmentally friendly movement of goods in its curriculum. Known for having compliant procedures for International Trade, JBS Group of Companies- Licenced Customs Brokers and International Freight Forwarders also adhere to the national and international best practices for transportation of goods across borders.
The Academy in its 23 year journey has conducted 350 training programmes offering 15 domain based courses and training nearly 14000 students. 20 professional faculty members with an average experience of 20 years train students and make them job ready for the Logistics sector.