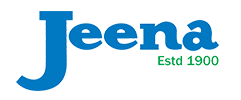 Jeena & Company launches the first module of its cutting-edge Freight Forwarding and Customs Clearance platform – J5
MUMBAI : Jeena & Company, a global leader in freight forwarding and supply chain solutions, is geared up to introduce J5 – a freight forwarding and customs clearance platform built on a completely new technology architecture. This will be rolled out module-wise. With a focus on streamlining resources and enhancing operational efficiency, Jeena & Company has consistently integrated cutting-edge technology into its services. The introduction of J5 (Jeena 5th generation) is a reflection of the company's constant evolution and future-forward digital outlook.
The J5 platform is web-enabled, quick, user-friendly, and comes powered with the latest UI-UX design, making it a game-changer for the company. With dashboard-based working and intelligent reporting, J5 is designed to enhance the productivity of the workforce and make their tasks easier.
"At Jeena & Company, we believe that technology is the backbone of modern logistics and supply chains. By investing in our employees and leveraging the latest technologies, we are building a brighter future for Jeena and our trusted customers and partners. We believe that J5 is just the beginning of a long journey towards a more resourceful, customer-centric, and digitally-driven logistics industry." said Mr Meheriar Patel, Group Chief Information Officer at Jeena & Company.
The platform is also Indian Customs integrated and ISO compliant, which means that it will help in exchanging data with Indian Customs at a faster pace, leading to enhanced operations. It is a transformative solution that will empower the employees and facilitate transparent and quick data exchange.
About Jeena & Company-
Jeena & Company: Currently, led by the 5th generation of the founding family members, Jeena is one of the fastest-growing logistics company that has been a front runner in digital adoption. From digitizing documentation and adopting efficient CRM tech software's for seamless customer engagement, the company has also been leveraging the best of emerging technology innovations across their supply chain, to optimize resources and operations. Today, the company is one of the largest national customs brokers in the country, and works towards paperless documentation for their international and national clients.
Apart from the current network, Jeena has its office in Australia and further aims to strengthen its positions in the markets of UK, Europe, and Africa, so as to become a truly global company with a robust international supply chain network.