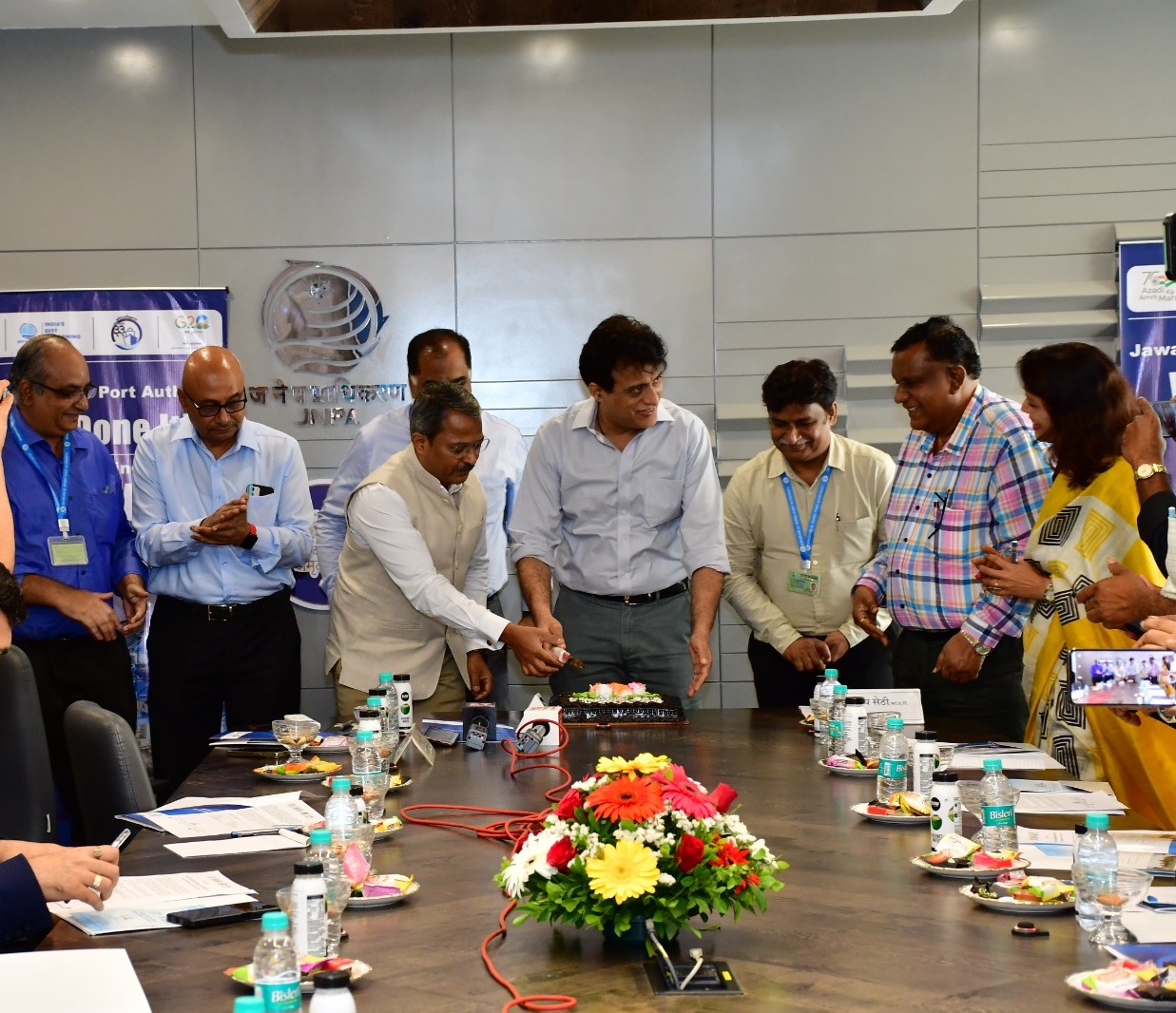 JNPA records highest throughput of 6.05 Million TEUs
MUMBAI : Jawaharlal Nehru Port Authority (JNPA), that handles India's largest container port, created the history when it registered its highest ever throughput of 6.05 Million TEUs in 2022-23. The Port had crossed 6 Million TEUs on March 30, 2023.
During the corresponding period last year, JNPA handled 5.68 Million TEUs, which was also a record then. It accounts for an increase of 6.4% in the total throughput. The total traffic handled at JNPA during April, 2022 to March, 2023 is 83.86 MMT, which is 10.35% higher as against 76 MMT traffic handled for the same period of last year. In terms of container traffic, 6,050,928 TEUs were handled at JNPA during the Apr-2022 to Mar-2023 which is 6.44% higher as against 5,684,559 TEUs handled during corresponding period in previous financial year.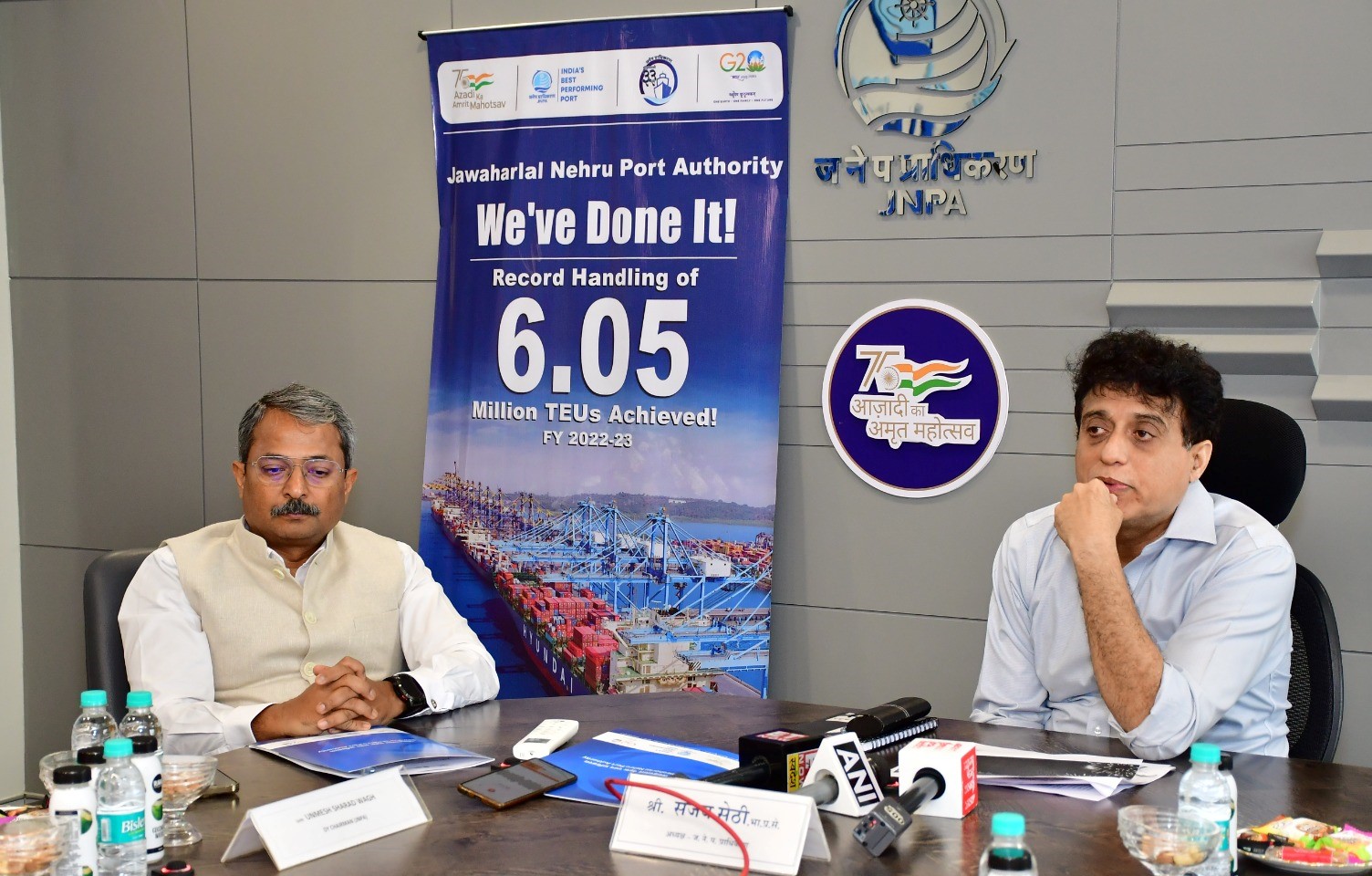 Out of this, 1,714,246 TEUs were handled at BMCT, 1,096,954 TEUs at NSICT, 1,846,920 TEUs at APMT, 1,137,034 TEUs at NSIGT, 205,907 TEUs at JNPCT and 49,707 TEUs at NSFT.
During Mar-2023, JNPA handled 560 container rakes and 90,043 TEUs as compared to 566 rakes and 91,448 TEUs in Mar-2022.
During April-2022 to Mar-2023, JNPA handled 6,504 container rakes and 1,022,951 TEUs as compared to 6,278 rakes and 1,008,079 TEUs during corresponding period in previous financial year.
Expressing happiness over the achievement, Shri Sanjay Sethi, IAS, Chairman, JNPA said, "We are very proud of sharing this news. This is an exemplary achievement that will go in our record books. This proves our commitment towards making the Port a perfect gateway for EXIM trade. It is a token of port's consistent efforts and commitment to providing best services to our clients. I thank all our partners and stakeholders for trusting us. JNPA is committed to its role in maintaining the nation's economic growth trajectory."

About JNPA:
The Jawaharlal Nehru Port Authority (JNPA) is one of the premier container handling ports in India. Since its inception on May 26, 1989, JNPA has transformed from a bulk-cargo terminal to become the premier container port in the country. Currently JNPA operates five container terminals — NSFT, NSICT, NSIGT, BMCT and APMT. The Port also has a Shallow Water Berth for general cargo and another Liquid Cargo Terminal which is managed by BPCL-IOCL consortium and the newly-constructed coastal berth.