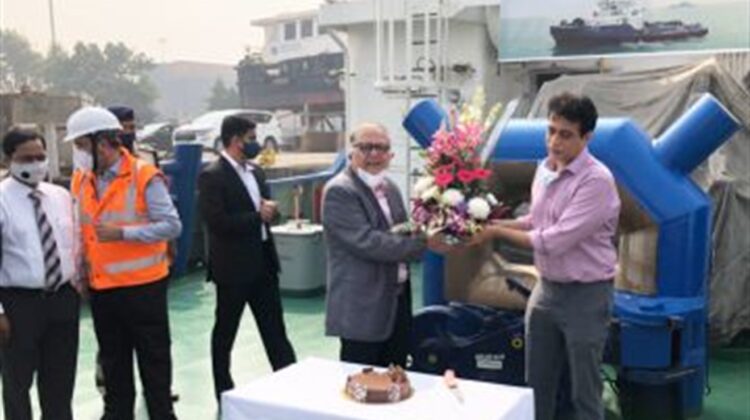 JNPT welcomed the New Year on newly inducted tug boat "Daisy Star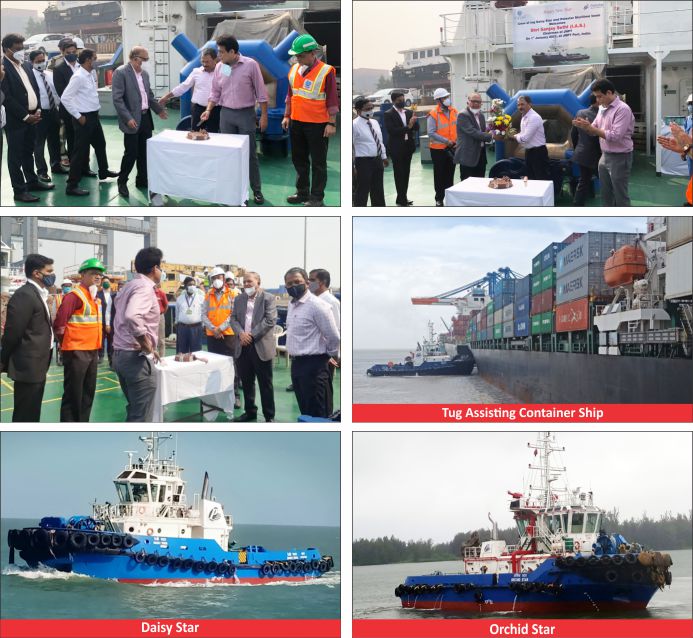 NAVI MUMBAI: Jawaharlal Nehru Port Trust (JNPT), India's Premier Container port kick-started the new year on the newly inducted Tug-Boat "Daisy Star'' with the crew of Tug Daisy Star and Polestar Maritime Team along with JNPT Chairman Shri Sanjay Sethi, IAS & Deputy Chairman Shri Unmesh Sharad Wagh, IRS, other senior officials and stakeholders of JNPT.
The newly inducted Tug Daisy Star will help in handling vessels of various sizes including larger ships thereby providing more safety during berthing and unberthing of the ships. Additionally, during strong tide and severe monsoon conditions, the Tug-Boat will add to the safety of marine operations.
The Tug "Daisy Star" is of Azimuth Stern Drive configuration type based on the Robert Allen design and equipped with the latest technology & equipment. The Tug, also designated as Agni Class for fire-fighting operations, has joined the existing advanced fleet of JNPT. "Daisy Star" utilizes two Niigata Main Engines each developing 1654 KW at 750 rev/min giving a bollard pull of 60 tonnes and a speed ahead of around 12 knots. The Tug has been designed to provide high-performance line & ship handling capabilities thereby augmenting the fleet of JNPT.
Polestar, one of the leading Marine Terminal Management and Harbour Tug Services Provider in India, serves at 8 different locations in India with modern and efficient fleet. Under Marine Terminal Management, a comprehensive service of combination of Tugs, Pilots, radio room controllers and mooring gangs are provided at 2 locations. They own a fleet of Tug-Boats of varying capacities as per the requirements of various Ports and Terminals being served.
Polestar Maritime, a company promoted and managed by Parekh family group with a fleet of Modern Tugs under Indian flag, has been efficiently serving various Indian Ports/Terminals.
Mr Vinit Badani, Sr. Vice President expressed in an interview, "It is a proud moment for Polestar to provide service to JNPT, India's Premier Port, with our second tug at JNPT port for competent handling of larger ships. We will continue to provide world class services in India with right focus on quality and fleet composition. We appreciate JNPT for trusting us and assure our best possible performance and contribution to growth of business of the port.