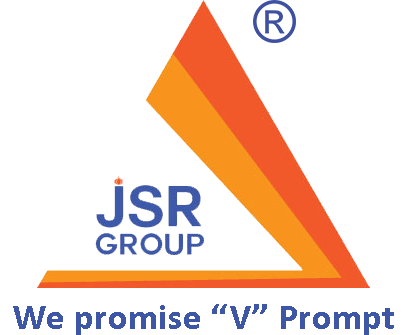 JSR Group appoints Laxmi Narayan Gupta as Chairman
AHMEDABAD : JSR Shipping Services India Pvt Ltd (JSR) pleased to announce appointment of Mr. Laxmi Narayan Gupta (Retired Govt. Officer) as new Chairman of the company from 5th OCT 2021.
Company has set its new Vision & Mission with new leadership of the company, with support of Mr. Laxmi Narayan Gupta. The company will implement new system, technology, new policy and customer satisfaction report to become a leading Logistics & Freight Company, it said in a release.
JSR known by its Tag Line " We Promise " V" Prompt, and with this tag line, are on way to improvement with new management and skilled India and skill logistics sector of export and import industry and its growth.
Indian government has taken many new digital India concept in to our trade and our Hon'ble Prime Minister Shree Narendra Modi is set to take India in to different level and world recognition map. Our aim to follow and acceptable all Govt initiatives and become the most valued Freight & Logistics company for Manufacturing company globally , implementing GST, Faceless, E- Sanchit , Port Development, Fast moving process of shipments throughout India, 24×7 custom clearance, other Govt MSME scheme done a great role to historical changes of India in front of WCO as per rating of Logistics Sector of India and its growth.
Young entrepreneur Mr. Ashish Gupta and his vision to take JSR Shipping Services India to a different level and his leadership always care customer satisfaction , we believe to be an integral part of the logistics for our customers to fulfill their desire and highly speedy supply chain solution company.
Our variety of services , experience , expertise, contract Logistics Agreement offers customer to set and monitor their logistics cost worldwide.