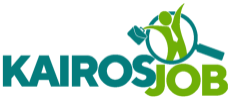 Kairos Job to organize "Domestic & International Job Fair 2021"
AHMEDABAD : After successful launch of our indigenous Job Portal – www.kairosjob.com, is happy to announce that they will be organizing a "DOMESTIC & INTERNATIONAL JOB FAIR 2021" in association with Kairos Establishment Services LLP and powered by Divya Bhaskar Group.
This grand event will be organized on 11th& 12th December 2021 at Divya Bhaskar House, Makarba, Ahmedabad. It will provide great opportunities to Job seeker and Employer to interact with each other. Moreover, the event shall be marketed by Divya Bhaskar which will be an added advantage to promote their Brands to the larger audience through Print, Digital and Radio platform of Divya Bhaskar at affordable charges.
Kairos Job is happy to organize this Job Fair in association with Divya Bhaskar to fulfil the gap between Job seekers & Employers.
Participate in "DOMESTIC & INTERNATIONAL JOB FAIR 2021" organized by KairosJob and powered by Divya Bhaskar.
Event Date : 11th& 12th December 2021 | Venue : Divyabhaskar House, Makarba, Ahmedabad.
For more clarification & participation inquiry : Contact us @+91 90999 46908 | 8469299272
Website : www.kairosjob.com