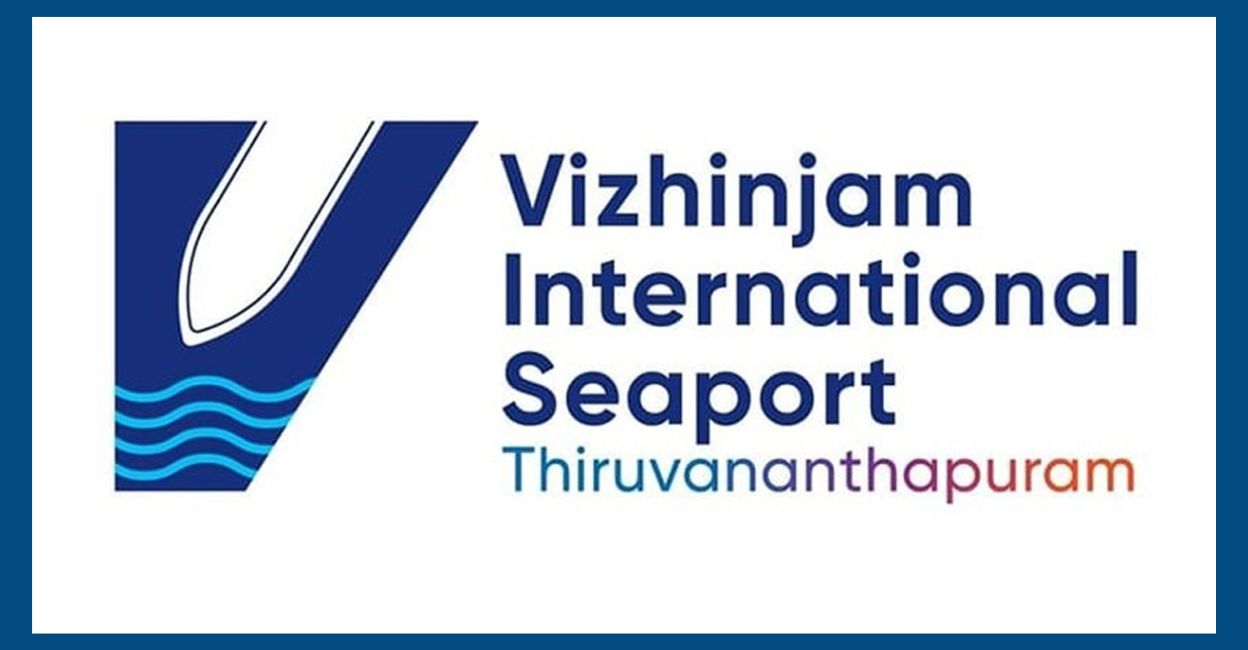 Kerala CM Pinarayi Vijayan unveils logo of Vizhinjam International Seaport
THIRUVANANTYHAPURAM : As the initial phase of the ambitious international seaport coming up at Vizhinjam in Thiruvananthapuram is nearing completion, Kerala Chief Minister Shri Pinarayi Vijayan unveiled its logo and identity at a function held in the capital on September 20. The port will be known as Vizhinjam International Seaport, Thiruvananthapuram.
Official sources said the logo would help the port's identity on the global maritime trade map.
Addressing the function, the chief minister said the Vizhinjam Port is a dream project for Kerala, and it offers a wide scope for the state in the international maritime trade sector.
He said the first ship would dock at the port on October 4.
Vijayan wished that the newly unveiled logo would carry forward the glory of the international seaport across the world. Kerala Minister for Ports, Shri Ahamed Devarkovil delivered the presidential address.
During the speech, Devarkovil said a dream that India and Kerala had for a long time is getting ready here with the commencement of the new port.
Stating that Vizhinjam Port is going to be the first transhipment port in the country, the minister made it clear that this is not a private port but is being built on a public-private partnership.
The liability gap fund is being approved for the first time in the country in this port construction, the minister further said.
The opening of the port would provide good growth opportunities for the state in the employment, finance, and tourism sectors, he said.
The minister said COVID-19 and the recent strike against the port caused delays in its construction. But the state government handled it effectively, he added.
Stating that the allied development projects with regard to the port would boost Kerala's economy, the minister said the outer ring road around the port would be built at a cost of Rs 6,000 crore, and the Central government has given the nod for it.
At least 10 lakh containers are expected in the first phase itself, the minister said, adding that an industrial park is also under the anvil.
Industries Minister P Rajeev said the coming up of the port would help in the development of all the sectors in Kerala.
Mr. Rajesh Jha, MD and CEO, Adani Ports Limited said that the last major port came in Kerala 96 years ago, and now history is being made with the Vizhinjam international seaport.
The Vizhinjam port is being constructed under the public-private partnership model. The Adani Group is the private partner in the development of Vizhinjam port, which is going to be one of the largest ports in the world once commissioned.