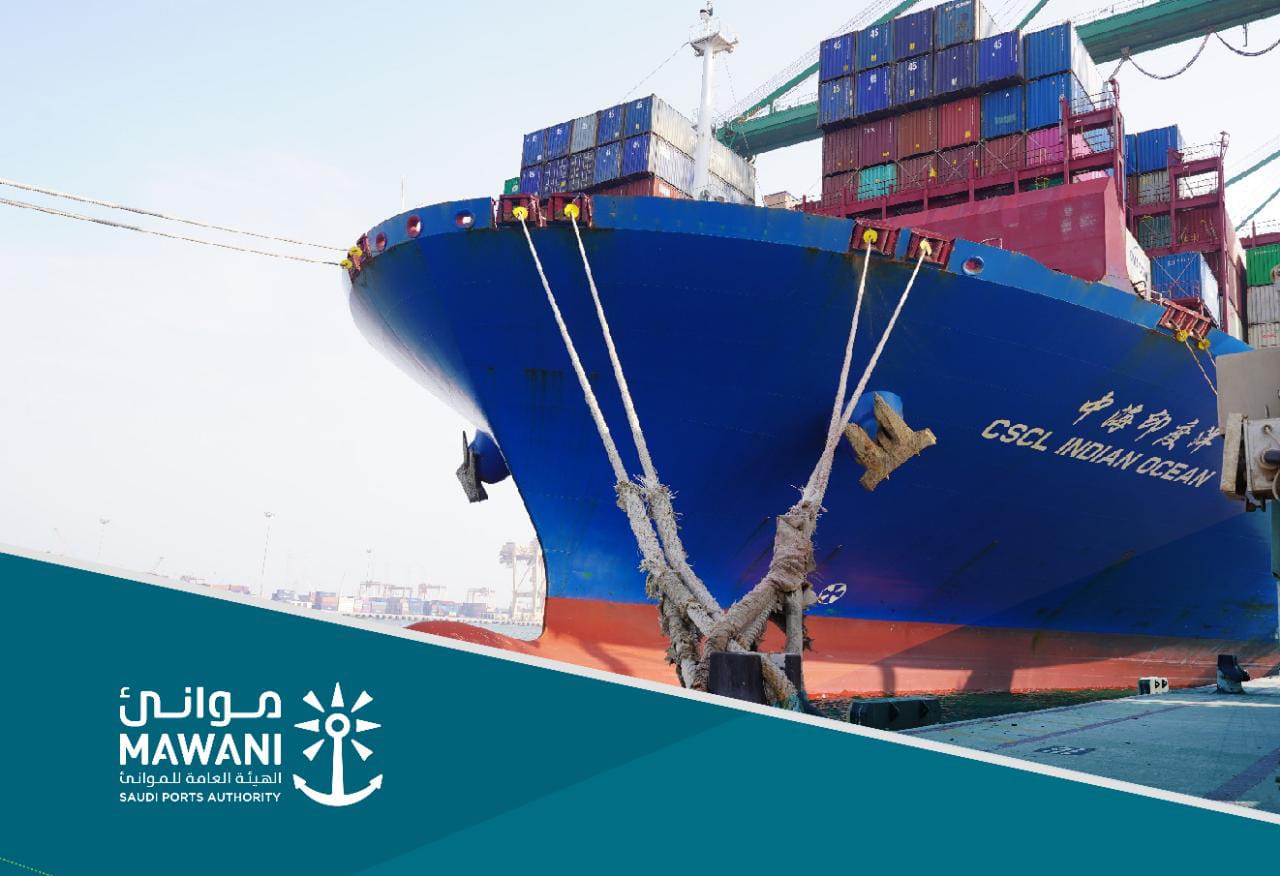 King Abdulaziz Port breaks container handling record
RIYADH : King Abdulaziz Port in Dammam has logged in yet another milestone by handling 18,553 TEUs on a single vessel, making it the highest throughput ever recorded across Saudi ports.
Beating the previous record of 18,021 TEUs set in Q2 2022, the historic feat was achieved aboard CSCL INDIAN OCEAN, a 400-meter, 20,000-TEU containership arriving from the Far East,through the efforts of container terminal operator Saudi Global Ports.
Besides realizing the strategic objectives of the Saudi Ports Authority (Mawani) and the National Transport and Logistics Strategy (NTLS), the latest achievement brings to light the advanced operating capabilities and leading-edge logistics solutions at the Dammam based hub, which has increasingly served as a port of call for leading container carriers boasting mega fleets.
King Abdulaziz Port is the Kingdom's primary trade gateway on the Arabian Gulf coast, a status well-reflected in its global rankings and world-class services that are tailor-made to suit the needs of various importers, exporters, and other major players from the maritime industry.
About the Saudi Ports Authority (Mawani)
Saudi Ports Authority (Mawani) was established in 1976 to oversee the operations of the Saudi ports. Since its inception, Mawani has been keen on transforming the Saudi ports into investment platforms and facilitating the Kingdom's trade with the rest of the world. The Authority seeks to achieve an effective regulatory and commercial environment supported by an operating model that enables growth and innovation in the Kingdom's maritime industry. It also envisions developing a sustainable and prosperous ports sector to consolidate the Kingdom's position as a leading global logistics hub. Mawani strives to realize Saudi Arabia's economic and social ambitions by ensuring reliable and efficient logistics operations, as well as creating a safe and sustainable maritime environment. Developing the Kingdom's industrial capabilities to fulfill the objectives of the National Transport Strategy in line with Saudi Vision 2030, has and will always be one of Mawani's main objectives, thus contributing to making Saudi Arabia a pioneer in the ports sector.