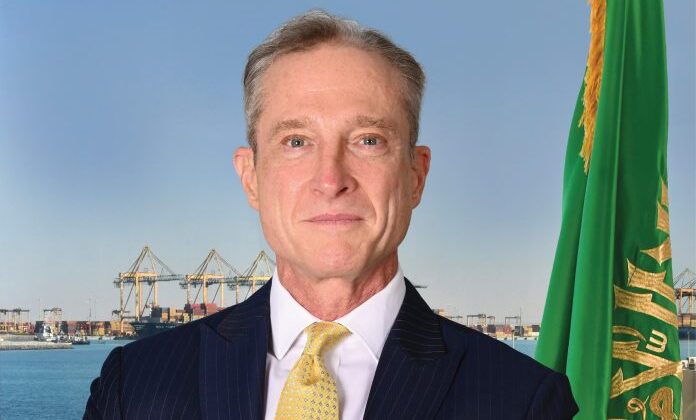 King Abdullah Port appoints new CEO
SAUDI ARABIA : Ports Development Company (PDC), the owner and developer of King Abdullah Port, has announced the appointment of Jay New as the Chief Executive Officer (CEO) of the port.
The Board of Directors of PDC said the new CEO would play a key role in accelerating King Abdullah Port's growth and strengthening its role as the leading regional logistics hub, and enhancing its contributions to the national economy, in line with the Vision 2030 objectives.
The new port boss stated, "I am truly honoured to be appointed as the CEO of King Abdullah Port. I look forward to working closely with such an experienced team, as well as with the various Government authorities, and our local, regional, and international partners, to further enhance King Abdullah Port's services and efficiency and creating solutions for cargo owners in the region; ultimately strengthening the Kingdom's trade and logistics capabilities in line with Vision 2030."
Jay brings 20-year professional experience in the ports, shipping, and logistics environment. He most recently served as the CEO and General Manager of IPS/Hutchison Ports Dammam, a multi-purpose deep-water facility situated at the King Abdulaziz Port Dammam.
He previously also served as a Board Member of the Saudi Development & Export Service Co. Ltd., and served as the Director of Gulftainer in the UAE. He has also held senior positions with leading maritime across leading companies, including Maersk and Safmarine.
He has an honors degree from the University of Leeds and is a graduate of the London Business School, while he was trained in shipping and ports by the internal specialists at Maersk Line and Hutchison Ports.
As the CEO, Jay New will oversee the day-to-day operations of King Abdullah Port, in addition to leading the long-term growth and development of the port and logistics services in line with its strategic objectives, according to a statement.
Source : Container News