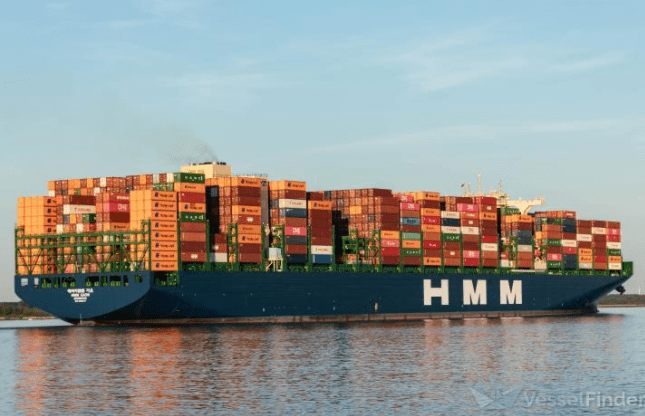 Korea Development Bank, Korea Ocean Business Corporation start sale process HMM
SEOUL : HMM's two largest stakeholders, Korea Development Bank (KDB), and Korea Ocean Business Corporation (KOBC), announced on 2nd March that they will form an advisory group to sell the government's interest in South Korea's flagship shipping line.
One company in each of the three areas of divestment, accounting, and legal affairs, will be selected to form an advisory group, which KDB and KOBC hope can be done by 22 March.
KDB, a state-backed policy lender, said that HMM has reached a normalised stage and is ready to be weaned off state support.
It has been almost seven years since HMM, formerly Hyundai Merchant Marine, came under the state's control, when the carrier, then on the brink, managed to renegotiate its long-term charters to convince its creditors, led by KDB, to swap their debts for equity.
KDB said, "HMM has improved its financial structure and expanded its business through the joint management between us and KOBC. We'll do our best to ensure that the sale process proceeds smoothly with stakeholders. Once the advisory group is formed, we will discuss the overall strategy and then set a substantial timeline for the sale after consulting with the relevant agencies."
KDB and KOBC hold respective stakes of 20.69% and 19.96% in HMM, while stakes held by two other state institutions, National Pension Service and Korea Credit Guarantee Fund, bring the government's interest to 52%. These institutions also hold convertible bonds that mature this year, and potentially could increase the state's interest to 74%.
HMM's fortunes, like many in the liner industry, greatly improved during the height of the Covid-19 pandemic, as global port congestion pushed up freight rates, enabling the company to achieve a net profit in 2020, for the first time in five years. Since then, freight rates have fallen back to pre-pandemic lows, prompting concerns that potential buyers could be discouraged.
HMM's compatriot peer SM Line, South Korean logistics groups LX Pantos and CJ Logistics, South Korean steelmaker POSCO, as well as South Korean IT company Samsung SDS, have been speculated as possible buyers. However, none of these conglomerates have expressed interest in buying HMM.