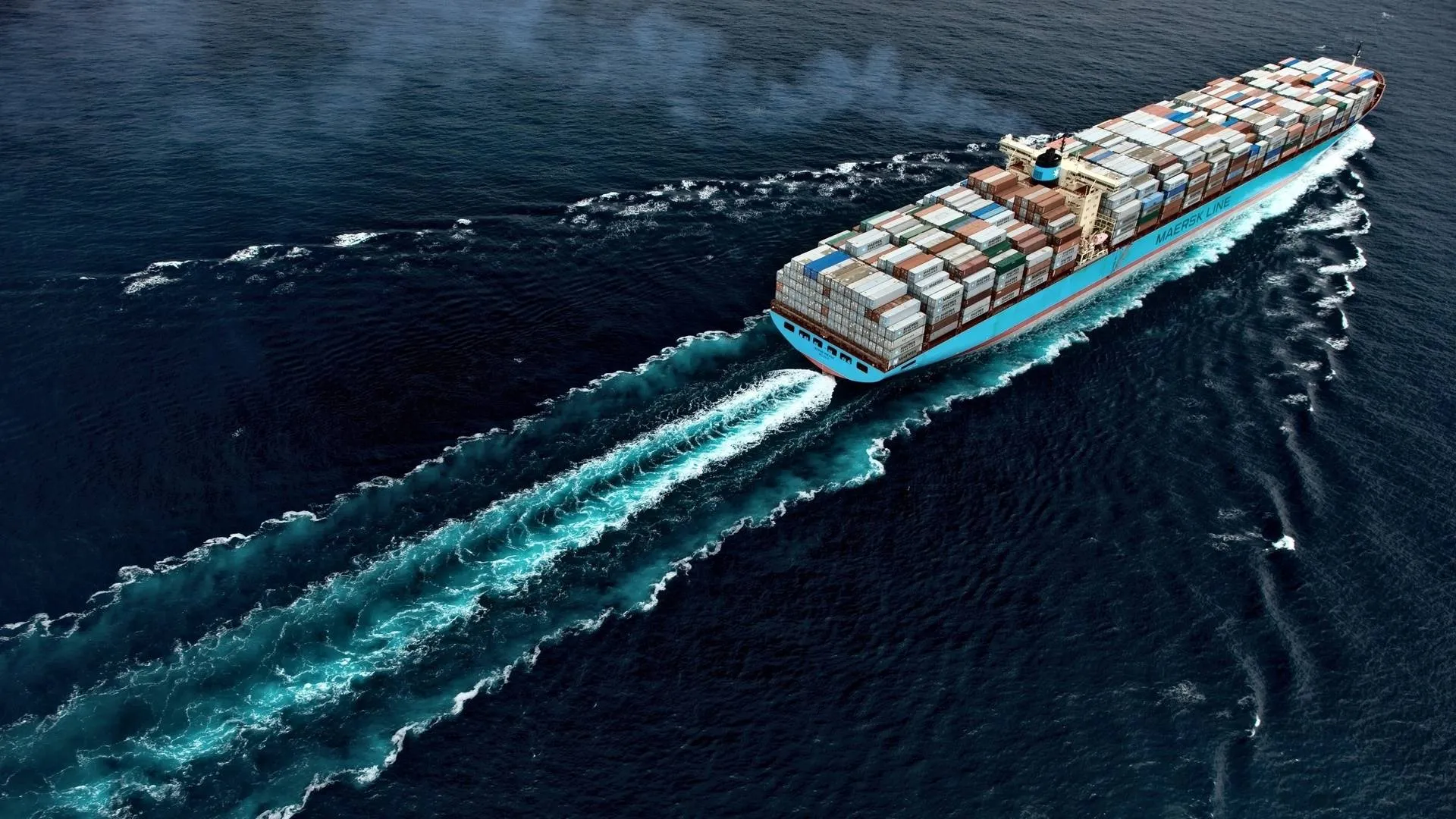 Leading container lines show improved schedule reliability
COPENHAGEN : Danish maritime data analysis company Sea-Intelligence showed schedule reliability data through March 2023 in its latest report.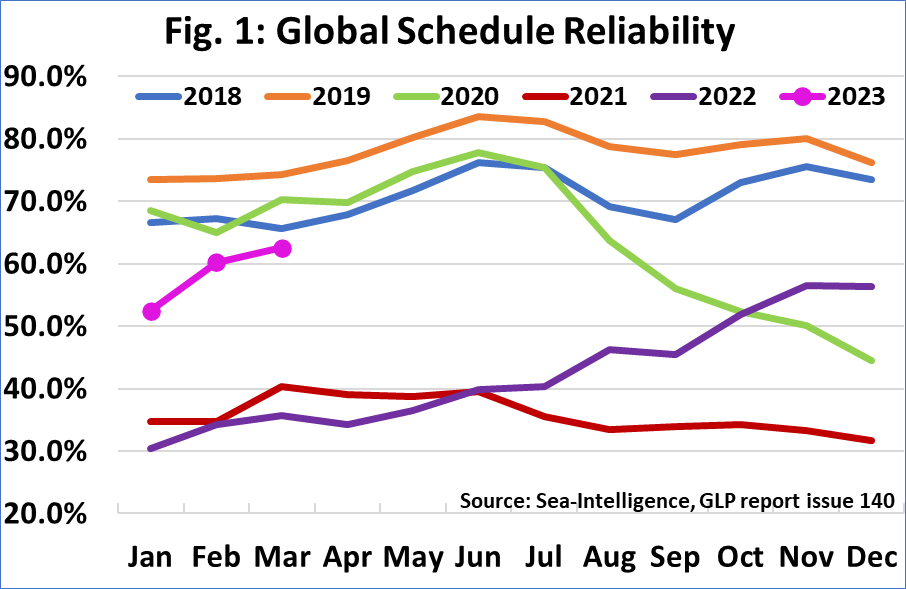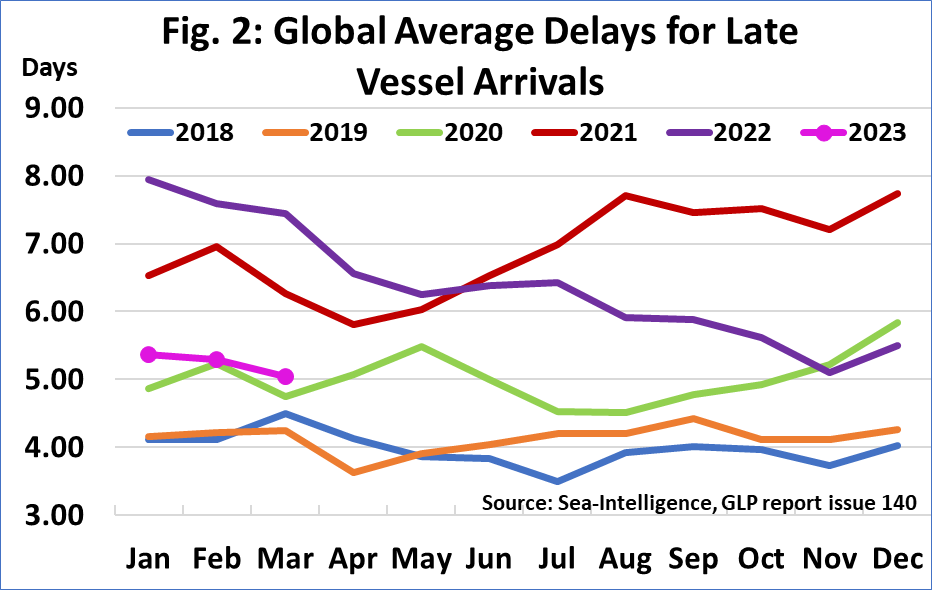 March 2023 saw a further month-to-month gain in global schedule reliability, this time by 2.4 percentage points, reaching 62.6% and bringing it close to the 2020 result for the same month, according to the analysis, while schedule reliability increased by a startling 26.8% points year-over-year.
The typical delay for late vessel arrivals likewise went downhill, falling by 0.26 days M/M to 5.03 days in March 2023. "It is now only marginally higher than at the same point in 2020, and a significant -2.41 days lower Y/Y," noted the Danish analysts.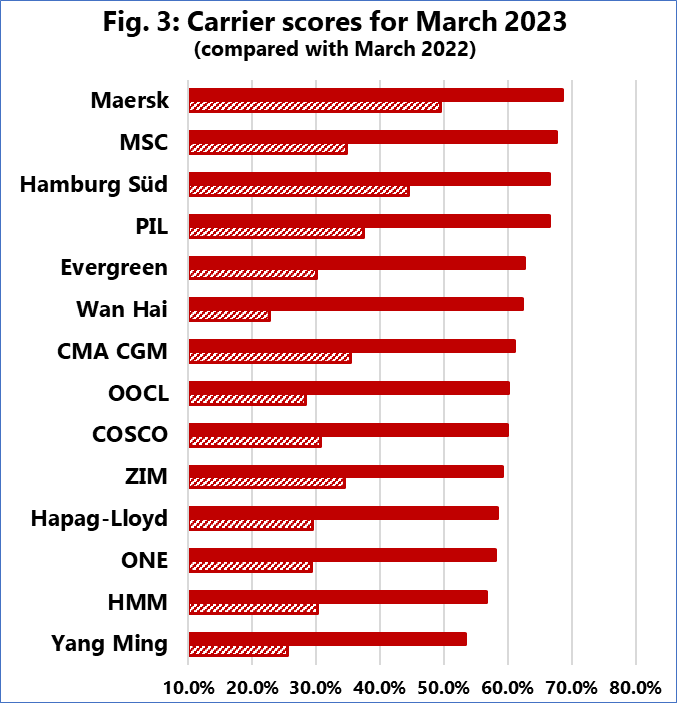 According to Sea-Intelligence report, Maersk was the most reliable top-14 carrier with schedule reliability of 68.6%, followed by MSC with 67.7%, while five more carriers had schedule reliability of over 60%. On the other hand, Taiwanese ocean carrier Yang Ming was the least reliable carrier with schedule reliability of 53.4%.
The remaining carriers all had schedule reliability of 50%-60% and were quite close to each other.
Sea-Intelligene's analysts noted that 13 of the top-14 carriers recorded a M/M improvement in schedule reliability in March 2023, with ZIM recording the largest improvement of 7.1 percentage points. South Korean box line HMM, on the other hand, was the only carrier with a M/M decline in schedule reliability, of -0.1 percentage points.
However, on a Year on Year level, all 14 carriers recorded double-digit improvements.