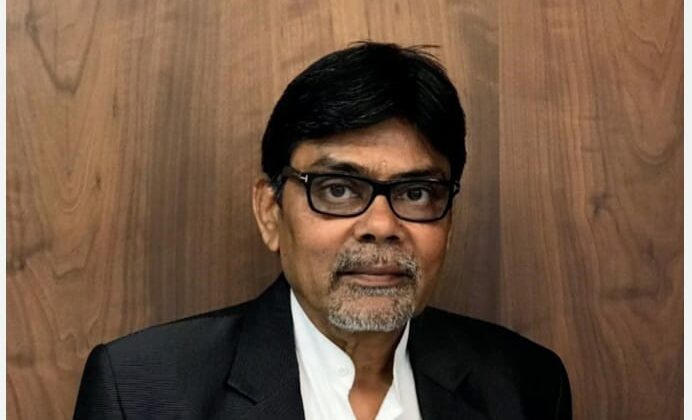 Liladhar Pasoo Group evolves into a Global, integrated logistics and supply chain solution provider: Sets Its Sights on an Impressive Future
MUMBAI : Liladhar Pasoo Group, a legacy name to reckon with, has achieved significant progress over the last five years, establishing itself as a leading provider of end-to-end logistics and supply chain solutions. Renowned for its unwavering commitment to excellence, the company annually handles over a lakh containers and bulk volume of a million tonnes of cargo, on an annual basis, while recording consistent double-digit growth over the past decade. Going forward, the group aims to further double its revenues, and improve global reach through strategic partnerships, while enhancing connectivity and market share with new network offices within India. The group aims to drive fast-track growth through the adoption of emerging tech as well as sustainable processes, in line with global standards of business.
With a storied history spanning a century, Liladhar Pasoo Group remains dedicated to delivering exceptional logistics and warehousing solutions. The group boasts of an expert management team with over 200 years of combined experience, and manages an impressive 2.5 million square feet of warehouse space, with ambitious plans to expand to 5 million square feet. They have also introduced innovative warehousing solutions like customs bonded warehouse bases distribution, general warehouse with last mile, free trade warehouse along with value-added services, backed by 4 PL scope of services. These solutions are tech-enabled, so as to enhance the speed to market and enable the group to offer a complete ecosystem of solutions for on-demand deliveries globally.
Speaking about the vision for the brand, Mr Devendra Shah, Managing Director, Liladhar Pasoo Group, said, "We are excited about the path ahead. Liladhar Pasoo's legacy capabilities, combined with our innovative spirit, will take us to greater heights. We are committed to enhancing our reach, expanding our service portfolios, and double our revenues in the next five years, so as to make a positive impact on our bottom line, on the industries we serve, and the communities we support."
Liladhar Pasoo group has also selectively forged meaningful partnerships with over 170 global network partners and operates in India through its 22 network offices. With an objective to empower clients and exporters, and improve reach and speed to market, Liladhar Pasoo group has selectively partnered with leading solution providers across USA, Europe, Middle East, Africa and the UK markets, to ensure they have access and control over the end-to-end movement of cargo across these markets. They have developed distribution centers in USA and Europe, making them a truly global brand.
Domestically, the company plans to become stronger through its offices at all major ports and ICDs at Delhi, Ankleshwar, Baroda, Bangalore, and Ludhiana, demonstrating substantial growth and a commitment to serving a broader clientele. With this expansion, the group also aims to enhance connectivity to hinterlands, with its go-to market strategy.
In terms of industry focus, Liladhar Pasoo group actively works with major global and Indian blue-chip brands in the sectors of Chemical and Allied, Pharma, Retail and FMCG, Agri Commodities, Energy, Engineering and industrial Products, Cosmetics and Beauty, Electronics and Durables, Iron and Steel, Oil and Gas. In the future, the group aims to form fruitful partnerships with these brands, offering them customised infra and industry-specific solutions which can bring collaborative values, with focus on chemicals, pharmaceuticals, cosmetics, retail, FMCG, and steel.
Their current service portfolio includes International Freight Forwarding, Contract Logistics, Custom Brokers, Consolidation, Project Management, Full truck Load and Less Truck Load, 3 / 4 PL services as well as Transportation, control tower management and other value-added services. They are also actively engaged in CSR initiatives focused on educational support, contributing to the communities it serves. It also supports leading councils as a thought leader to voice its experience for the betterment of country's supply value chain. Liladhar Pasoo Groups steadfast focus on innovation, growth, and social responsibility, positions them as a pioneering player in the integrated supply chain industry.