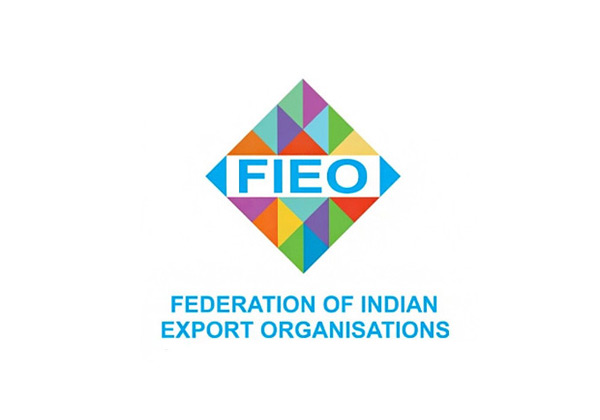 Liquidity issues of exporters and businesses largely addressed with the cabinet announcement : President, FIEO

---
NEW DELHI : Welcoming the decision of capital infusion of Rs 4400 Cr in
ECGC
over a period of 5 years,
Dr A Sakthivel,
President, FIEO
said that it is the most timely move as the growing uncertainties and liquidity in global trade are making exporters jittery as defaults are growing. A leveraging ratio of 20 times will help ECGC to provide credit insurance cover of Rs 88,000 Cr. This will further expand the coverage of exports under ECGC, which is already about 28%. This coupled with the decision of listing ECGC through the IPO on the stock exchange will enable ECGC to mobilize fresh capital from the market either through the same IPO or subsequently through a Follow-on Public Offer
(FPO)
and thereby help in increasing the Maximum Liability cover from Rs 1 lakh currently to Rs 2.03 lakhs by FY 2025-26. Dr Sakthivel said that looking into the brand value of ECGC, which has 85% share of the credit insurance, he is confident that the IPO will be over subscribed.
While ECGC takes care of short-term credit, the increase in corpus of NEIA will benefit medium and long-term credit rolled out by the Exim Bank, said President, FIEO. The similar leveraging ratio of 1:20 will support project exports worth Rs 33,000 Cr at a time when huge opportunities are unfolding for the sector with gradual opening of economies.
The extension of
ECLGS
scheme till 31.3.2022 will be extremely helpful, said FIEO Chief particularly as some of the pending requests of FIEO have been met by the Hon'ble Finance Minister. Existing borrowers of ECLGS 1.0 and 2.0 can get additional credit upto 10% while those who have not availed any credit can get upto 30% of credit outstanding as on 31.3.21. Similarly, those covered by ECLGS 3.0, who have not availed any credit can get upto 40% of credit outstanding as on 31.3.21. The change of the cut-off date from 29.2.2020 to 31.3.2021 will benefit a large number of
MSME
s affected by the pandemic, observed Dr Sakthivel.
All these decisions will help in easing the liquidity, which has also been augmented with the release of Rs 56,000 Cr by the Government earlier, besides announcing
RoDTEP
and
RoSCTL
said President, FIEO while thanking the
Hon'ble Prime Minister, Commerce & Industry and Textiles Minister and the Finance Minister.

The Prime Minister address, along with CIM, EAM and others, to exporters on 6th August, 2021 followed by release of all the pending claim and rolling out of the rates for the new schemes has motivated and enthused exporters, who will leave no stone unturned to reach towards the milestone of US$ 400 Bn merchandise exports in the current financial year.
---