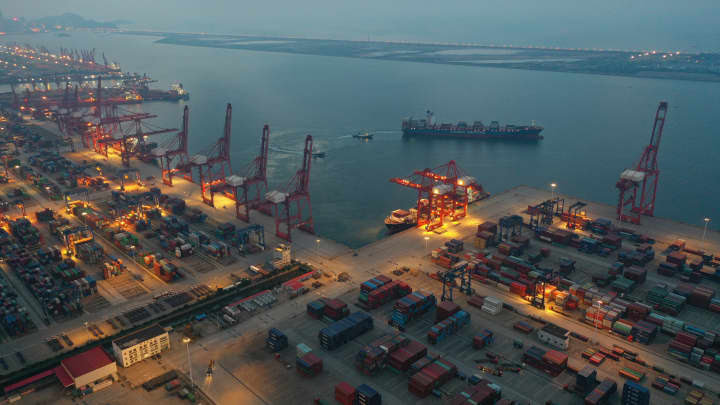 Made in China' products are running into new logistics problems
BEIJING : Chinese companies wanting to go global are running into shipping problems.
Access to cheap manufacturing at home gave Chinese businesses an advantage overseas. But it's turning into a disadvantage now, as the pandemic and trade tensions disrupt international supply channels
Many goods can't be shipped out, said Fang Xueyu, vice president of international marketing and general manager for Asia-Pacific at Chinese home appliance company Hisense.
The cost of shipping containers has climbed five-fold from about $3,000 to as much as $15,000 each, while it takes about a week longer for them to get to Europe, she said in a Mandarin-language interview last month.
From the Suez Canal congestion in March to the re-emergence of Covid cases around a major Chinese export hub in Guangzhou in June, logistical disruptions have hit global trade one after the other.
"What you have in Europe, what you have around the world, I wouldn't call it chaos, but a lot of disturbances in the logistics system," said Alexander Klose, executive vice president of overseas operations at Chinese electric car start-up Airways.
"So we had to rebook shifts, we had to delay shifts, because no ships were available, no containers were available. That definitely impacted us," he told in an interview in June.
Source : CNBC