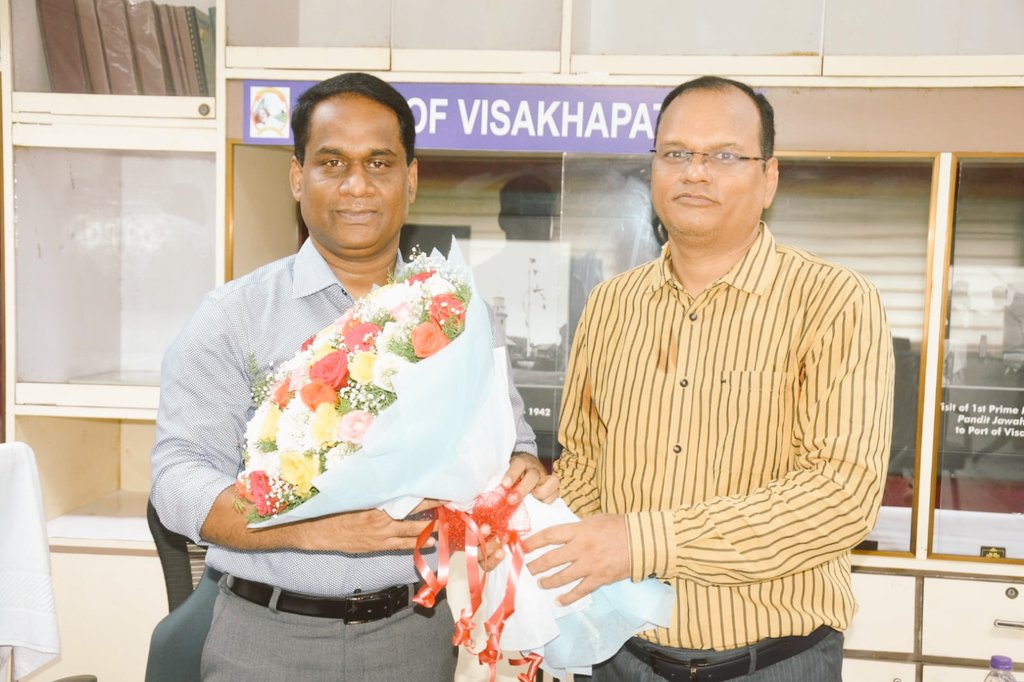 Madhaiyan Angamuthu takes charge as Chairperson of Visakhapatnam Port Authority
VISAKHAPATNAM : Madhaiyan Angamuthu, an Indian Administrative Service (IAS) Officer of the Assam–Meghalaya Cadre (2002), assumed charge as the Chairperson of Visakhapatnam Port Authority (VPA) here on Tuesday.
He is appointed as Chairperson (JS level), VPA, under the Ministry of Ports, Shipping & Waterways up to 2027.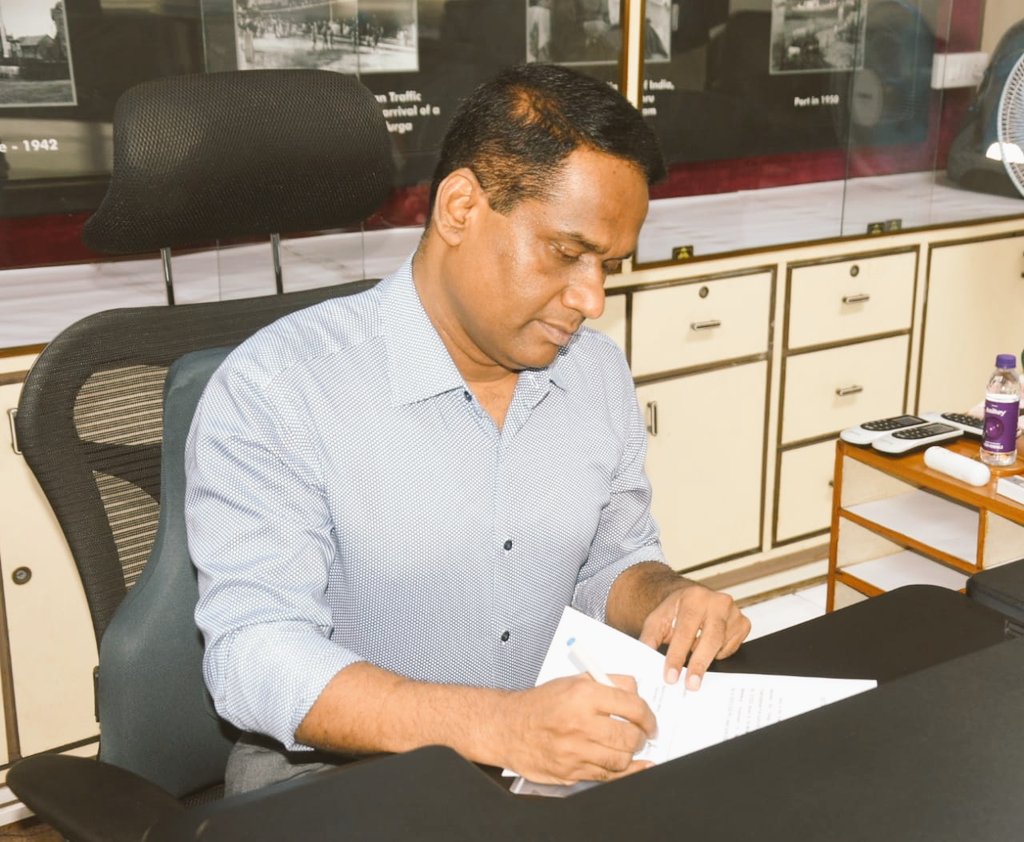 A native of Dharmapuri district in Tamil Nadu, he holds a Doctorate Degree in Agriculture with specialisation in Horticulture from the Indian Agriculture Research Institute (IARI) and Master's Degree in Horticulture from Punjab Agricultural University, Ludhiana, and Graduation in Agriculture from Tamil Nadu Agriculture University, Coimbatore.
He started his career as an Assistant Collector in Jorhat District of Assam. He has ample experience in several key sectors of Public Administration. He has a distinction of engaging in diverse areas of work, from public-centric initiatives to building infrastructure. He was appointed as Vice-Chairman and CEO, Guwahati Metropolitan Development Authority. He had held charge of portfolios like CEO-Guwahati Bio-tech Park, MD, Guwahati Smart City Limited, Project Director-Assam Urban Infrastructure Investment Programme (an Asian Development Bank-funded Project) and Secretary to the Govt. of Assam-Planning and Development Department, and Commissioner, Guwahati Municipal Corporation.
As Commissioner and Secretary to the Government of Assam, he has headed Departments like Welfare of Tribes and Backward Classes Department, General Administration Department, Secretariat Administration Department, Urban Development Department, Tourism Department, Sports and Youth Welfare Department, and Divisional Commissioner, North Assam Division, Tezpur, Assam.
He is the Chairman, Agricultural and Processed Food Products Export Development Authority, an apex organisation of the Ministry of Commerce and Industry, Government of India, created specifically for export promotion of agro and allied products from India. APEDA's export basket includes fresh and processed fruits and vegetables, other processed foods, cereals and cereal products, livestock products, floriculture and organic products.
Mr. Angamuthu has also undergone various training programmes within the country and overseas in the areas of Programme and Project implementation, Leadership Development, Urban Transportation, Urban Water Management, Public Policy Management and e-Governance.