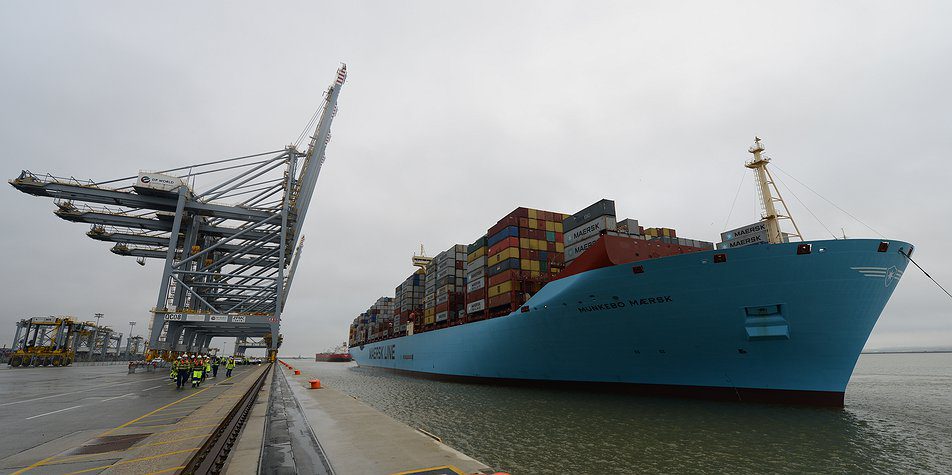 Maersk announces PANZ Service : Change of rotation due to industrial actions at DP World Terminals in Australia
MELBOURNE : Maersk has announced that due to DP World's industrial action and berth availability delays in Melbourne, it will proceed with PANZ Service port rotation change.
The Danish carrier said the schedule for the 4,616 TEU vessel Cap Jackson will be updated and the boxhsip will now call Sydney, Adelaide, Melbourne then Tauranga, to mitigate the delay to the onward schedule.
The following is the proposed schedule for Cap Jackson 339S/344N:
| Port | ETA-ETD |
| --- | --- |
| Sydney | 9-9 Nov |
| Adelaide | 15-16 Nov |
| Melbourne | 18-21 Nov |
| Tauranga | 30-30 Nov |
Additionally, the 3,078 TEU Safmarine Bayete, which is deployed on Maersk's OC1 service, will undertake a port swap between Sydney and Melbourne, with Melbourne now being called before Sydney to prevent any additional impact on the forward schedule.
Maersk has also received notification that the container ship will perform a terminal change at Melbourne, to now call Victoria International Container Terminal (VICT) for discharge and loading operations.
The following is the revised schedule for Safmarine Bayete 341S/346N:
| PORT | VOY | ETA | ETD |
| --- | --- | --- | --- |
| Melbourne | 341S/346N | 17-Nov | 18-Nov |
| Sydney | 341S/346N | 20-Nov | 21-Nov |
| Port Chalmers | 341S/346N | 25-Nov | 26-Nov |
| Tauranga | 341S/346N | 29-Nov | 30-Nov |