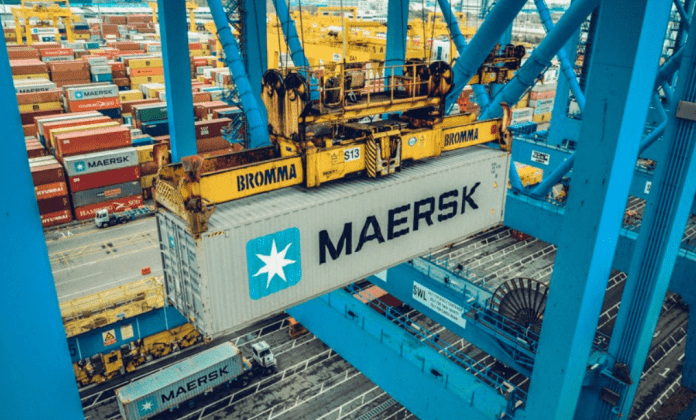 Maersk completes B2C Europe takeover

---
COPENHAGEN : After the announcement of its intention to acquire B2C Europe in August, AP Moller Maersk will now complete the acquisition of the Dutch logistics company, which focuses on business-to-consumer (B2C) parcel delivery services in Europe.
The definitive transaction agreements were signed on 5 August and the takeover which is subject to regulatory approvals is expected to close in the fourth quarter of the year.
Until the closing of the deal, Maersk and B2C Europe remain two separate companies.
With the acquisition of the 20-year-old company which specialises in cross-border deliveries, Maersk strengthens its position in the e-commerce logistics industry as it will have the capability to offer last-mile rates to customers in Europe, North America and China through one simplified interface with visibility on all parcel deliveries, both for retailers and brands.
"We put on the table expertise and skills which will enable Maersk's customers to take full control and drive flexibility into their B2C supply chains," stated the CEO of B2C Europe, José Vega Vázquez.
B2C Europe offers services such as labelling services, pick-ups, sorting parcels, linehaul and injection into the last mile delivery network of 100+ connected carriers and operates a multi-carrier platform with reach and volumes into all European countries with four key European e-commerce countries, Netherlands, France, United Kingdom, and Spain, and offices in China.
According to an announcement, B2C Europe will bring an asset-light delivery product that uses technical integrations to collect parcels at its customers' warehouses and inject them into all important European carrier networks.
"With B2C Europe, we are closing the circle around our e-commerce logistics expansion," commented the Executive Vice President and CEO of Ocean & Logistics at AP Moller – Maersk, Vincent Clerc.
The value of the transaction is estimated at US$86 million post – International Financial Reporting Standards (IFRS) 16 which corresponds to an enterprise value/Earnings Before Interest, Tax, Depreciation, and Amortisation (EV/EBITDA) of 11x.
Earlier this year, Maersk has expanded its e-commerce footprint with the acquisition of the US logistics company Visible MSC in mid-August and five weeks after the acquisition of the Portuguese cloud-based logistics start-up, HUUB.
---