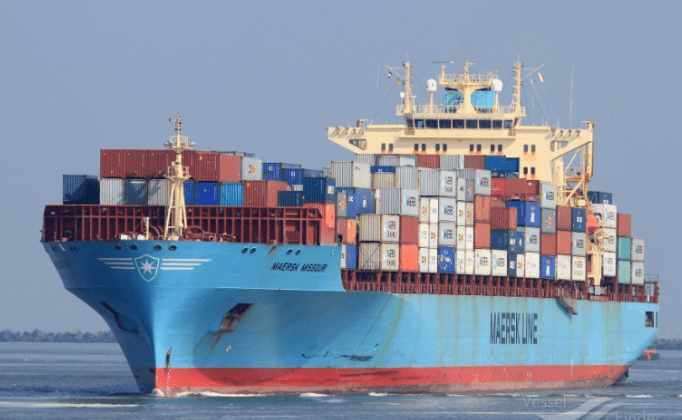 Maersk said to be eyeing up to a dozen 15,000TEU ships
COPENHAGEN : Maersk Line is said to be discussing orders for up to a dozen 15,000TEU methanol-fuelled container ships at Hyundai Heavy Industries (HHI), according to reports from South Korea.
The price of each ship is estimated to be around US$170 million.
Maersk Line has not responded to Container News' request for comment at the time of publication, while a spokesperson for HHI's holding company, Korea Shipbuilding & Offshore Engineering, said it was unable to comment on any unconfirmed transactions.
The purported negotiations come against a backdrop of a newbuilding arms race among liner operators, as container freight rates hit astronomical levels caused by tight shipping capacity and the slow return of empty containers. The global orderbook is now estimated to be just over 18% of the active fleet.
On 1 July, Maersk had confirmed commissioning a methanol-fuelled 2,100TEU ship at HHI's affiliate, Hyundai Mipo Dockyard. To be delivered in mid-2023, this will be deployed by Maersk's Sealand Europe unit, plying the Baltic Sea between Northern Europe and the Bay of Bothnia.
In April, during the Marine Money conference in Singapore, Maersk Group's managing director (Asia Pacific) Rene Piil Pedersen said that the Danish giant will stop acquiring and building vessels that cannot entirely eliminate carbon emissions.
Methanol is considered an eco-friendly ship fuel, as it can reduce sulphur oxides by 99%, nitrogen oxides by 80% percent, and greenhouse gases by 25%, compared to conventional fuels. Unlike LNG, methanol can be stored and transported at room temperature and the cost of building the fuelling infrastructure is cheaper than for LNG.
Source : Container News