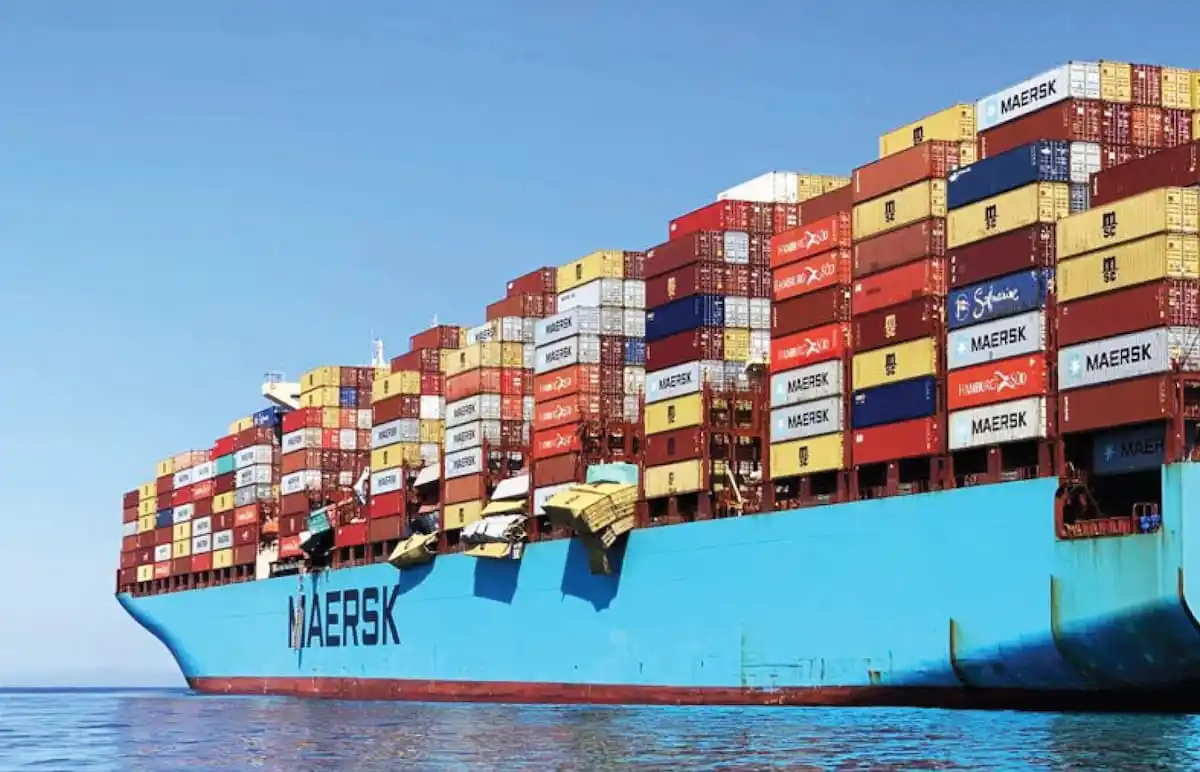 Maersk sued over 2021 cargo loss
COPENHAGEN : Danish shipping line Maersk is facing a $5.8 million lawsuit over the loss of containers from the Maersk Eindhoven in 2021.
The lawsuit was filed last by the insurer for retail giant Target, Starr Indemnity & Liability Company, in the Southern District of New York. It seeks damages for the loss of 57 containers carrying Target goods.
The incident occurred when the Maersk Eindhoven, a 13,100 TEU capacity containership, experienced a brief loss of propulsion in heavy seas on February 17, 2021, off of northern Japan while en route from Xiamen, China, to Los Angeles, California. As a result, around 260 containers were lost overboard.
Maersk said that low engine oil pressure triggered a safety feature that shut down the ship's main engine, resulting in a 3-4 minute loss of propulsion that led to severe rolling and the cargo loss.
Only a small percentage of the approximately 250 million containers transported by ships each year are lost at sea. According to the World Shipping Council, an average of 1,566 containers were lost per year from 2008 to 2022. However, the number can vary significantly each year due to incidents involving a significant number of containers.
In 2020 and 2021, there was an unusually high number of weather-related incidents, resulting in an average loss of 3,113 containers over the two-year period.
Just one month prior to the cargo loss on board the Eindhoven, another Maersk vessel, the Maersk Essen, lost approximately 750 containers overboard in heavy seas while operating on the same route.