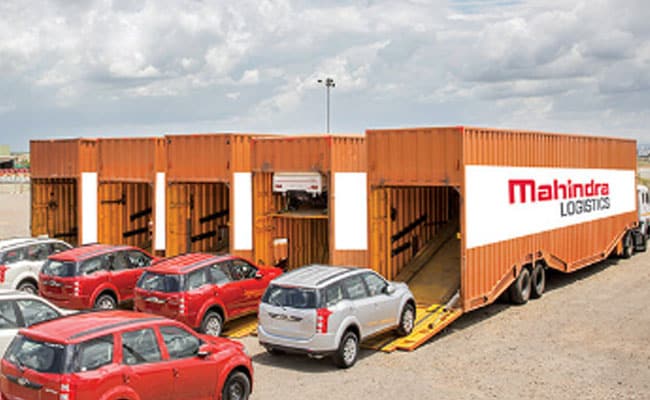 Mahindra Logistics H1 net profit at ₹18 crore on higher revenue

---
MUMBAI : Mahindra Logistics reported a net profit of Rs 18 crore for the first half ended September 30, 2021, compared to a loss of Rs 2 crore in the corresponding period last year on better revenue from operations, which increased 52 percent to ₹1,892 crore from ₹1,243 crore.
For the quarter ended September 30, 2021, revenue was up 22 percent to ₹1,019 crore. Net profit at ₹9 crore, however, was down 40 percent from ₹15 crore.
"We continue to witness a strong growth in revenue, driven by growth from new wins in e-commerce, consumer & freight forwarding," Rampraveen Swaminathan, Managing Director and CEO, Mahindra Logistics, said.
"Despite headwinds in the auto industry, the focus on designing and delivering customised, integrated solutions continues to be a key driver for our growth. The mobility business continues to see a recovery with a focus on new segments & customers. During the quarter, demand from the auto industry remained stressed due to the shortage of semiconductors. Wave 2 of the Covid-19 pandemic has resulted in delays of new projects. Further, we continued to see a sharp increase in fuel costs. During the quarter, we added 1.3 mn sq ft of Grade A warehouse capacity."
Segment-wise, supply chain management revenue increased 52 percent to ₹1,818 crore for H1FY22 and enterprise mobility services' revenue was up 61 percent to ₹74 crore.
Mahindra Logistics continues to leverage and build on its technology roadmap to offer best-in-class solutions to customers, Swaminathan added. "Accordingly, we have piloted drone-based delivery of medicines in Telangana. We will continue to build new capabilities which will allow for better customer acquisition and retention. We are optimistic of continuing growth with the upcoming festive season and aim to sustain our focus on delivering technology-enabled, integrated solutions."