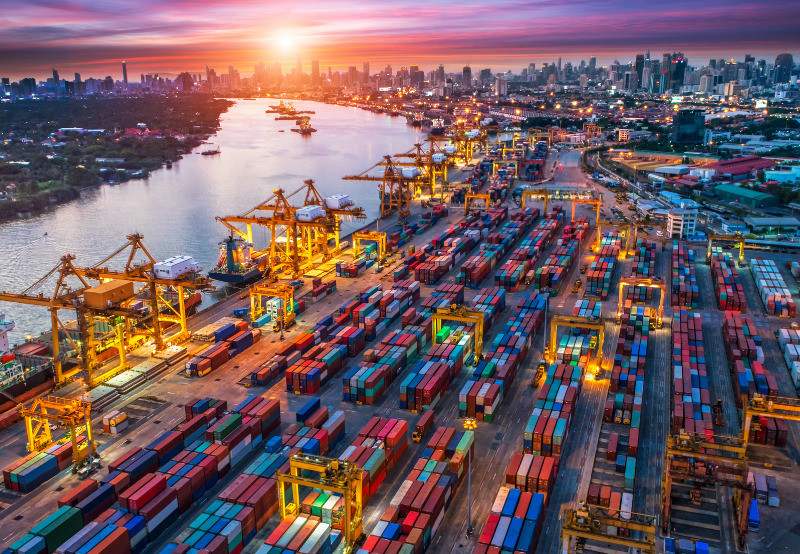 Major Ports see cargo traffic rise by 1.30% in April
NEW DELHI : India's major ports saw a bare 1.30 per cent rise in cargo traffic in April to 65.87 million tonnes (mt), driven primarily by an increase in coal – both coking and thermal (imports) and finished fertiliser shipments. However, traffic across three of the busiest ports – Paradip (Odisha), Deendayal (Gujarat), and JNPT (Maharashtra) – slowed down on account of lower iron ore shipments (a key export item from India), indicating building recessionary pressures.
Cargo traffic in April 2022 was 65 mt, as per data available from the Indian Ports Association.
Paradip, Deendayal, and JNPA handled 45 per cent of the country's cargo traffic, slightly lower than the 47 per cent share they had in the comparative month last year.
Finished fertiliser shipments saw the highest increase in April, rising over 33 per cent, to 0.6 mt; as against 0.46 mt in the year-ago-period.
Thermal coal shipments, primarily imports increased by 27 per cent YoY to 12 mt-odd, versus 9.4 mt in April 2022. Coking coal – a key steel-making raw material – saw an 11-12 per cent rise to 4.6 mt. Coking coal shipments in April last year was 4.1 mt.
Other liquid shipments saw a 6.68 per cent increase YoY to 2.4 mt.
Incidentally, other categories like petroleum, oil, and lubricants (POL), which includes crude, LPG/LNG and others, saw a drop of 2 per cent YoY to 19.6 mt, down from the 20 mt-odd shipments in April 2022.
Iron ore shipments, primarily exported to China, dropped 13 per cent-odd, the highest fall among major commodities tracked, to 4.7 mt. Shipments in the year-ago-period was 5.4 mt.
Raw fertiliser shipments dropped over 9 per cent to 0.71 mt in April (from 0.8 mt in the year-ago period), while miscellaneous items shipped dropped over 23 per cent to 6.6 mt.
Container traffic saw a 4 per cent increase with 981 TEUs (twenty equivalent units) moving, against 943 TEUs in the same month, a-year-ago.
Port-wise traffic
Paradip port – among the busiest ports in India – witnessed the highest traffic to the tune of 11.7 mt, but this was still 4 per cent-odd lower than April last year. The drop was primarily due to lower shipments of POL – of 6 per cent to 3.1 mt – and iron ore – down 25 per cent to 1.8 mt.
Vizag port saw a 2.35 per cent drop in traffic to 6.2 mt mostly because of 16 per cent drop in POL shipments.
Mormugao port saw a 16.30 per cent decline in traffic with shipments across all categories, except thermal coal, declining; while in the case of Deendayal port, where traffic dropped 11 per cent in April, shipments were down in most categories except coal and finished fertilisers.
The SMP, Kolkata saw a 5 per cent drop in traffic.