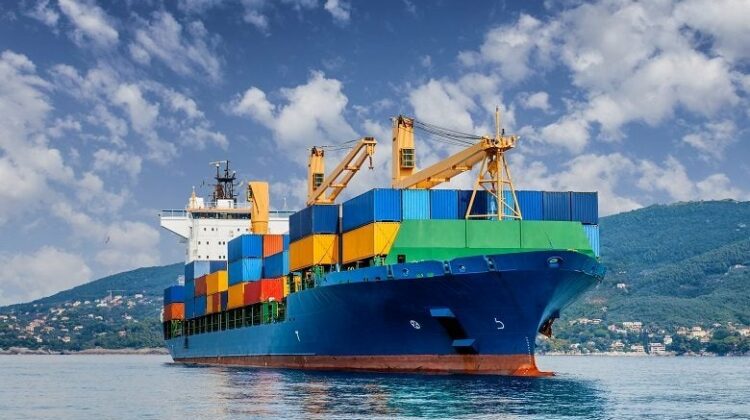 Maritime decarbonisation, falling freight costs and declining piracy : Report
LONDON : The international shipping industry has a fundamental role in keeping goods moving around the world, so disruption to the sector can have a detrimental impact on the ability of businesses around the world to trade.
Decarbonisation drive continues
The UK's Department for Transport (DfT) has announced a new £77m fund to support the development of cleaner maritime technology.
In a set of guidelines about how to apply for the fund, the DfT has said that successful projects must show they could use the money to work with major UK ports and operators to launch zero-emission vessels by 2025 at the latest.
The government claims the new scheme could see zero-emission ferries, cruises and cargo ships setting sail from UK ports within two years.
Transport secretary Mark Harper claims the funding "will support a cleaner freight system, a more environmentally friendly tourism industry, and a net-zero maritime sector."
Costs continue to fall
A senior officer at one of the world's largest shipping companies has declared an end to the recent industry boom because freight rates are continuing to drop.
"The party is over. We are back to a normal shipping business," Hapag Lloyd's CEO Rolf Habben Jansen told journalists on a call on Tuesday (31 February). He announced the German shipper had posted "an extraordinarily strong result" in the 2022 financial year on the basis of preliminary and unaudited figures.
Japanese shipper K Line also revised their profits down, although it still predicted they would break records, according to TradeWinds.
Shipping prices are still on the decline, with data from supply chain monitor Freightos' Baltic Index showing that the cost of a 40 foot container had dropped off to around $2,200, significantly below 2022's reading of over $9,800 at this point last year.
Ukraine grain deal
Turkish agriculture minister Vahit Kirişçi has announced that, as of 1 February, 19.3m tons of grain and food products have been transported under the Black Sea Grain Initiative, according to the Daily Sabat.
The initiative, signed in July 2022, enables the export of grain and other foodstuffs from Ukrainian ports.
However, last month saw the lowest usage since August, with only 78 sailings in January compared to 106 in December. Chartering platform Shipfix predicted that this would increase next month, according to Splash247.
Piracy
According to the latest data from Lloyd's List intelligence, ocean piracy has fallen to its lowest point in a decade.
Over the last year there were 142 instances of piracy and maritime crime, according to the report.
Separate research from the International Maritime Bureau (IBM) – whose Piracy Reporting Centre is the single point of contact for the reporting of attacks – showed only two ships were hijacked in 2022.
IBM's numbers also showed piracy falling significantly, including in several former hotspots such as the gulfs of Guinea, Singapore and Aden.
At the beginning of 2023, members of the international shipping community removed the 'Indian Ocean High Risk Area' designation following several years passing without a major piracy incident.
Russian oil embargo
Another major energy embargo on Russia came into effect yesterday (5 February). Reuters reports that the G7, EU and Australia have set price caps on Russian diesel, as well as other refined petroleum-based products.
Price caps have been set at $100 per barrel on products that trade at a premium to crude, including diesel and kerosene, and $45 per barrel for products that trade at a discount, such as fuel oil and naphtha. This cap applies from embarkation on maritime transport through to the first sale outside of Russia.
As reported by Lloyd's List, the US Office of Foreign Asset Control's guidance states that if the product is "substantially transformed" outside of Russia, it would not be regarded as being of Russian origin and the cap would no longer apply.