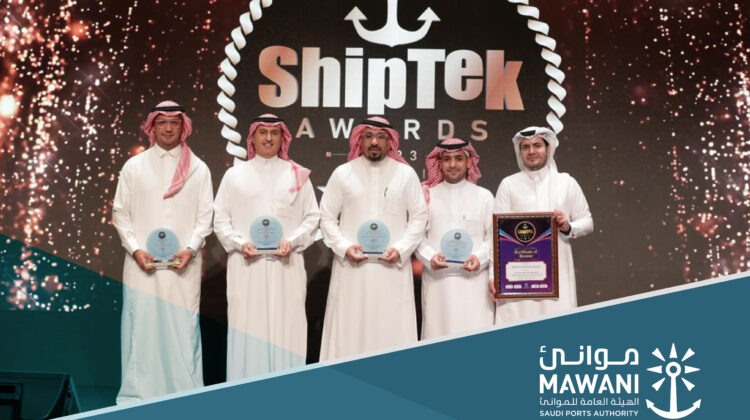 Mawani wins Excellence in Corporate Branding at ShipTek Awards 2023
RIYADH : The Saudi Ports Authority (Mawani) has won the Excellence in Corporate Branding award at 16th ShipTek International Conference and Awards held in Dubai, UAE.
The prestigious honor acknowledges the national maritime regulator's success in building its brand around the core values of innovation, reliability, sustainability, and customer experience while leveraging the power of digital to position itself and the Kingdom at the forefront of the fast-evolving shipping and logistics industries.
The awards night was a memorable one for Saudi giants, with Bahri clinching the Sustainable Organization of the Year and Ship Operator of the Year awards besides LogiPoint and International Maritime Industries receiving the Logistics Hub of the Year and Emerging Service Yard Facility awards respectively.
ShipTek Awards include three main categories, namely Best Port of the Year, Green Shipping Award, and Shipping Company of the Year. Past winners of the prestigious industry event include ADNOC, Asyad, GAC, ABS, Red Sea Gateway Terminal, and the UAE's Ministry of Energy and Infrastructure.
2022 represented a successful year for Mawani at the international level, clinching ten awards and recognitions for leading Saudi Arabia's charge as a top logistics powerhouse. That momentum has continued well into this year with two wins at the Green Shipping Summit 2023 in the Port of the Year and Digital Transformation categories.