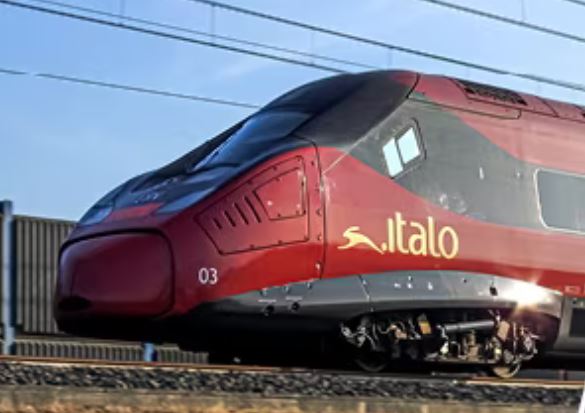 Mediterranean Shipping Company and Global Infrastructure Partners establish a strategic partnership for Italo
NEW YORK / GENEVA : Mediterranean Shipping Company ("MSC"), a global transportation and logistics provider, announced recently that is has entered into a binding agreement to acquire a stake of approximately 50% in Italo – Nuovo Trasporto Viaggiatori S.p.A ("Italo") from Global Infrastructure Partners ("GIP"), a leading independent infrastructure investor, through its third flagship infrastructure fund ("GIP III") and to establish a long-term strategic partnership for Italo's future development.
The other approximately 50% interest in Italo will continue to be owned by GIP, which will have joint governance with MSC, and by Allianz Group entities and funds managed by Allianz Capital Partners, and other co-investors.
Italo is one of Europe's leading private high-speed rail operators. Since its launch in 2012, Italo has grown to operate a fleet of 51 energy efficient electric trains, connecting 51 cities across Italy and serving over 20 million passengers per year.
"This agreement demonstrates our long-standing commitment to Italy and support for exceptional high-speed passenger rail transport in Italy." said Diego Aponte, Group President of MSC Mediterranean Shipping Company SA.
"We strongly believe in the potential of Italo to further strengthen rail connectivity across Italy but also the Italian tourism market. Furthermore, today's agreement also reflects our group's goal of further developing sustainable modes of transport, for both passengers and cargo. This aligns with Italy's efforts to enhance its infrastructure network through new projects outlined in the National Recovery and Resilience Plan (PNRR) to extend high-speed rail services to areas that currently lack access. We share a common vision with GIP and are proud to once again build on this strategic partnership."
"We are excited to partner with MSC, with whom we have a strong and productive strategic relationship, to continue to support Italo's future growth," said Bayo Ogunlesi, Global Infrastructure Partners' Chairman and Chief Executive Officer. "We remain committed to providing high-quality service to passengers and benefits to Italy's economy. We are very pleased MSC shares our vision of Italo's future, as high-speed rail transportation is critical to meeting net-zero targets and is aligned with GIP's energy transition and decarbonisation strategies."
The completion of the transaction is subject to the satisfaction of customary conditions including regulatory and competition clearances in relevant jurisdictions.
About Mediterranean Shipping Company
MSC Mediterranean Shipping Company (MSC) is a global leader in transportation and logistics, privately owned and founded in 1970 by Gianluigi Aponte. The company has evolved from a one vessel operation into a globally respected business that provides timely delivery of goods and services to customers of all industries and sizes with a fleet of 760 vessels. Present in 155 countries through 675 offices, MSC calls at 520 ports on 260+ trade routes, carrying some 23 million TEU (twenty-foot equivalent units) annually. MSC's activities now include overland transportation, logistics and a growing portfolio of port terminal investments. The MSC Group, including its passenger businesses, employs 180,000 people worldwide.
For more information visit www.msc.com
About Global Infrastructure Partners
Global Infrastructure Partners (GIP) is a leading infrastructure investor that specializes in investing in, owning and operating some of the largest and most complex assets across the energy, transport, digital infrastructure and water and waste management sectors. Headquartered in New York, GIP has offices in Brisbane, Dallas, Delhi, Hong Kong, London, Melbourne, Mumbai, Singapore, Stamford and Sydney.
GIP has approximately $100 billion in assets under management. Our portfolio companies have combined annual revenues of approximately $80 billion and employ over 100,000 people. We believe that our focus on real infrastructure assets, combined with our deep proprietary origination network and comprehensive operational expertise, enables us to be responsible stewards of our investors' capital and to create positive economic impact for communities. For more information, visit www.global-infra.com.
About Italo
Italo, headquartered in Rome, is the leading private high speed rail operator in Europe. Since its launch in 2012, Italo has grown to operate a fleet of 51 energy efficient electric trains, connecting 51 cities across Italy and serving over 20 million passengers per year. High speed rail is at the core of Italian passenger transport, and Italo is poised to benefit from continued sector growth driven by rail network expansion and decarbonization tailwinds which have clear policy support.