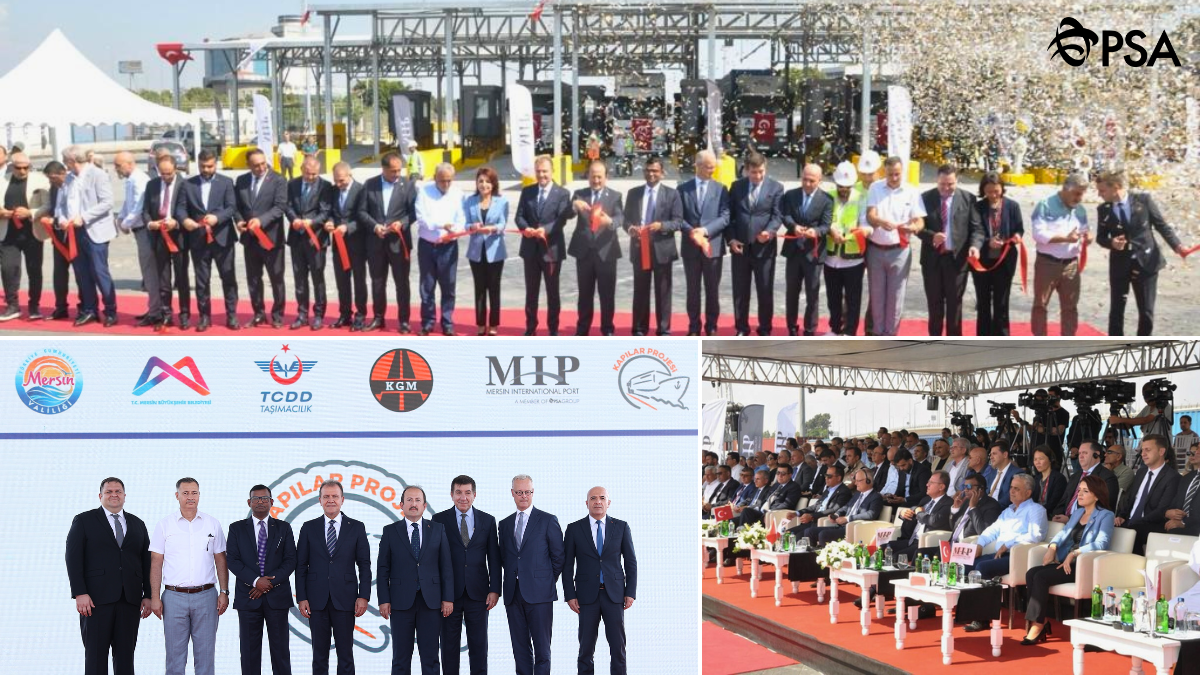 Mersin International Port's Gate Project enhances connectivity
SINGAPORE : Mersin International Port (MIP), a member of PSA Group, officially inaugurated the Gate Project at an opening ceremony held on 28 September. The occasion was graced by Mersin Governor Ali Hamza Pehlivan and Mersin Metropolitan Municipality Mayor Vahap Seçer. Guests, partners, and stakeholders from public and private domains, as well as MIP staff, were also in attendance.
The Gate Project marks a significant milestone in the region's transportation infrastructure. It materialised through an investment of approximately one billion Turkish lira from MIP. The project was built in cooperation with the Mersin Governorship, the Mersin Metropolitan Municipality, and the General Directorate of State Railways and Highways of the Republic of Turkey.
Addressing the audience at the Gate Project's inauguration, MIP General Manager Ajay Kumar Singh said, "As a company deeply rooted in Mersin and profoundly proud of our connection to this vibrant city, we are committed to enhancing its liveability, health, and sustainability. The Gate Project will effectively address the freight traffic congestion at Mersin's entrance, enabling smooth access to the port for incoming trucks, free from disrupting city traffic. Our primary objective with this project is to segregate port traffic from city traffic. By resolving this critical issue at Mersin's entrance, we aim to bolster our city's trade volume and contribute to the overall development of our region."
Regional CFO for PSA EuroMed Dirk Jan Storm said, "The Gate Project unites our business, sustainability, and social objectives, making it a remarkable win-win scenario for all stakeholders involved. It seamlessly integrates our commitment towards supporting MIP and the local economy, while also fostering a healthier environment for the people of Mersin."