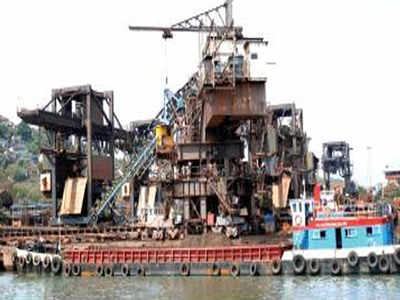 Mormugao Port Trust to get new shore crane for better container shipping

---
PANAJI : The Mormugao Port Trust (MPT) lacks efficient infrastructure to meet the needs of modern container vessels, its interim Chairman Mr. Rajiv Jalota said. The port is going to install an efficient harbour shore crane with funding from the Sagarmala programme, he said. 
Mr. Jalota said that a tender to appoint an operator for the harbour shore crane will be floated "soon", while the mobile shore crane will most likely be purchased by the MPT and given to the operator.
"We have taken a decision to float an operations and maintenance tender for a crane. Also we are approaching Sagarmala for funding of cranes so that the initial cost burden on the operator is less. If we can buy a crane and give it to the operator, the trade will benefit," he said.
Mr. Jalota, who holds joint charge of the Mumbai Port Trust and the MPT, said that though the MPT has a couple of shore cranes and a harbour mobile crane they are not efficient enough for containerised operations. The lack of efficient infrastructure and lack of containerised cargo dissuades container vessels and feeder vessels from calling at the port.
"One of the biggest hurdles that I face is to develop the port to cater to the modern demand like container traffic. You need to have port infrastructure of the highest order," the MPT interim chairman said at a logistics conference.
Mr. Jalota believes that if the MPT improves its port infrastructure then the port will be able to attract a significant part of 70,000 TEUs of container cargo that originates in Goa. At present just about 28,000 to 30,000 TEU is shipped out through the MPT.
The MPT is also in the process of allotting operations and maintenance of berths 10 and 11 along with redevelopment of berth 9 and three barge berths through PPP.
Source : THE TIMES OF INDIA
---