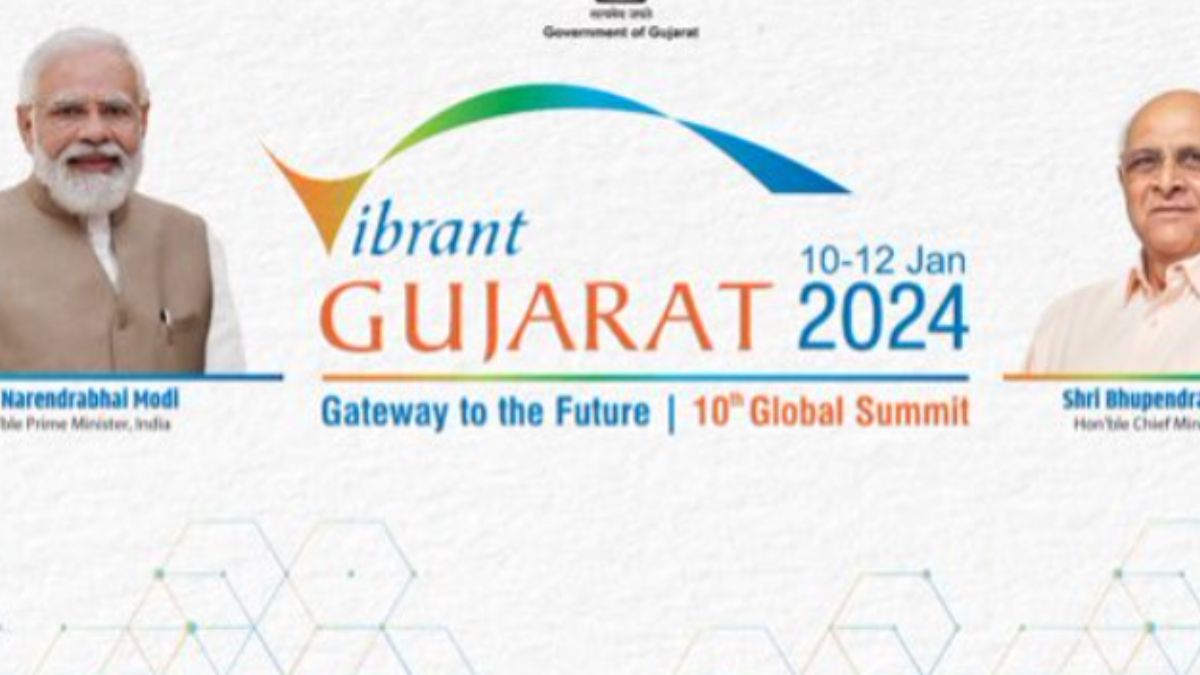 MoUs for ₹18,486 Cr investment proposals signed ahead of Vibrant Gujarat Global Summit
GANDHINAGAR : In the run-up to the upcoming Vibrant Gujarat Global Summit (VGGS) 2024 scheduled for next year, the state government has already entered into pre-VGGS Memoranda of Understanding (MoUs) with industries totaling Rs 18,486 crore. These agreements are expected to create an additional 65,000 job opportunities.
In the tenth phase of this initiative on Wednesday, October 18, three MoUs worth Rs. 3,000 crore have been inked for investments in textile, engineering, auto and electric vehicle clusters, and industrial park. This will potentially create 9,000 employment opportunities.
In this initiative, since July 2023, 39 MoUs for potential investments totalling Rs. 18,485.60 crore have been signed in ten phases, including the MoU signed on October 18. With the implementation of this MoU, a total of 65,032 employment opportunities will be created in Gujarat.
According to the MoU that took place on Wednesday, engineering and auto industries will invest ₹2,000 crore in Vadodara district in the production of two and three-wheeler electric vehicles by Wardwizard Innovations and Mobility Limited. This unit will become operational in 2024 and will generate 5,000 job opportunities.
A textile park, known as the Rupam Ecogreen Textile Park, will be established in the Mahijada village of Daskroi taluka in Ahmedabad. This park will have an investment of ₹500 crore and is expected to generate around 2,500 job opportunities. It is scheduled to be operational by October 2024.
Notably, various processing industries related to the textile industry and the first private ZLD-CETP park will be built in the Ahmedabad area.
Furthermore, Pigott Buildcon Private Limited will establish an industrial park with a maximum focus on solar and renewable energy, with an investment of ₹500 crore. Around 1,500 people are expected to gain employment from this park, located in the Bhojpara village of Limbdi taluka in Surendranagar district. This industrial park is projected to be operational by the year 2026.
Government spokesperson Rushikesh Patel emphasized that in addition to promoting the biennial flagship business and investment summit both nationally and internationally, the government is hosting district-level summits within Gujarat. These local summits provide a platform for indigenous industries and entrepreneurs to showcase their ventures.
According to an official statement, a roadshow to promote the forthcoming VGGS took place in Tokyo, Japan, on October 16. The event drew approximately 120 delegates from various sectors, including semiconductors, electronics, and renewable energy. The roadshow facilitated one-on-one meetings with potential investors, some of whom expressed interest in expanding their operations in Gujarat. Companies like Sharp, Nikon, Marubeni, Mitsui, Dai Chi Life Holdings, and Suzuki were among those engaged in these discussions.
Regarding the status of the MoUs signed over the past two decades, Rushikesh Patel stated, "About 71% of all MoUs signed since the inception of VGGS have been realized, and 81% of MoUs signed in the last VGGS edition in 2019 are either implemented or in the process of implementation." The preparations for the 10th edition of VGGS, slated for January next year, are well underway.