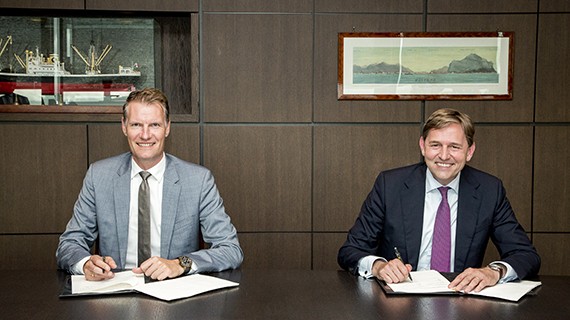 MSC and Shell start shipping decarbonisation partnership
GENEVA : Mediterranean Shipping Company (MSC) and Shell International Petroleum Company Limited (Shell) have announced a long-term collaboration over the decarbonisation in the global shipping sector.
The long-term memorandum of understanding (MoU) will help the two partners to play enhanced roles in the energy transformation of shipping, as developers and early adopters of innovative technologies and fuel solutions, according to an announcement.
By using innovative technologies including digital services and platforms, and adopting fuel solutions, the two companies plan to boost sustainability, and not only accelerate the decarbonisation but also create a net-zero emissions future for shipping.
"To reach that ultimate goal of complete decarbonisation, we must look at a set of solutions. We need significant advances in research and development and fuel development," said Executive Vice President Maritime Policy and Government Affairs of MSC Group, Bud Darr.
Besides the fuel solutions like the use of methanol as a marine fuel and fuel cells, the partners have been exploring the potential benefits of progressing from fossil-based liquefied natural gas (LNG) to bio-LNG or synthetic variants.
By the adoption of LNG in its fleet, MSC will have the lowest emissions fuel widely available in the industry, according to a statement.
"Shell wants to play a central role in the transition to net-zero. Partnering with our customers to develop new technologies and fuels will help accelerate progress," stated the President of Shell Marine, Melissa Williams.
Over the past 10 years, MSC and Shell have been collaborating on projects that include bunkering biofuels and trialling very and ultra-low sulphur fuels.
Source : Container News