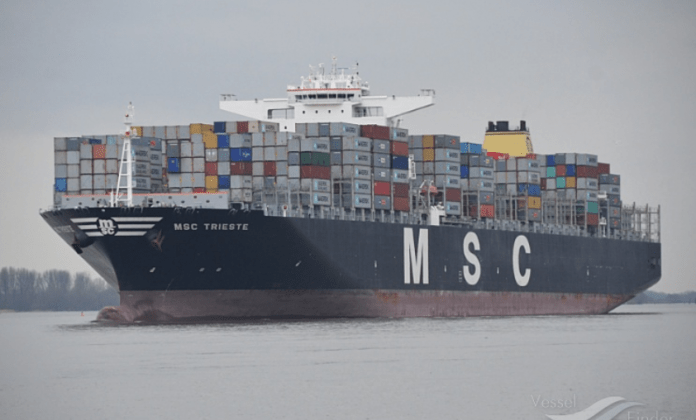 MSC container vessel troubled in South African waters

---
Maltese flagged MSC Trieste had been adrift since the morning of 10 November. The incident came to light in waters west of Port Elizabeth, South Africa, when the ship was en route from Singapore to Tema, Ghana.
In response to distress signals from the 13,050TEU boxship, the South African Naval and port authorities dispatched tugs. Fortunately, a Search and Rescue (SAR) tug, named SA AMANDLA, was nearby when the vessel was adrift.
MSC Trieste is now being tugged back to Port Elizabeth, where it will undergo thorough checks to identify what caused the incident. Engine failure could be a possible scenario, but it is not confirmed.
Meanwhile, the current status of the ship is unclear. Two scenarios come into play; either the ship is anchored, or it is preparing for towage.