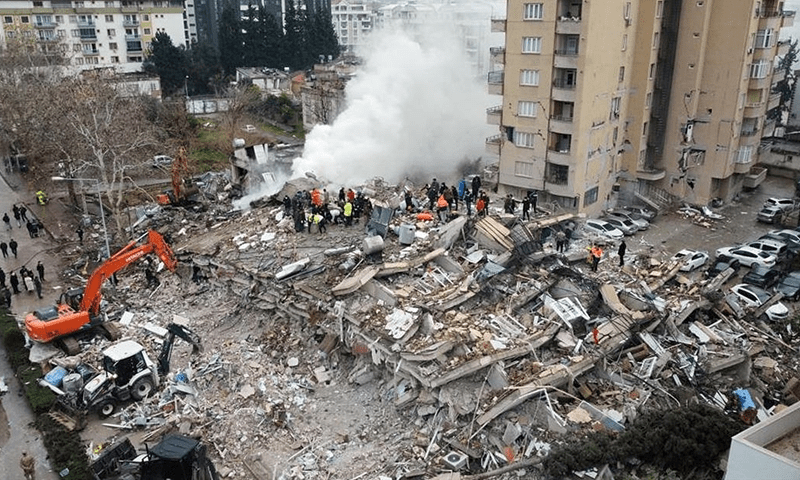 MSC : Earthquake in Türkiye – Impacts on Operations and Services
GENEVA : On Monday 6 February 2023, Türkiye and Syria were the epicenter of a catastrophic earthquake that severely affected infrastructure and operations in the region.
MSC would like to inform customers that whilst this natural disaster has had an impact on our operations and services, no vessels were impacted.
The magnitude of the earthquake has caused significant damage to logistics and transport infrastructure in Iskenderun. The terminal facilities in Iskenderun area have been subject to severe structural damage, leading to a complete stop of all operations until further notice. Inland infrastructure in the area, including roads and rail, have also been affected and at this time road traffic is congested and railways to Kayseri and Konya are closed.
The port of Mersin has not been impacted, however Monday afternoon operations were ceased to align with the local state of emergency. Since yesterday, port operations have resumed.
Due to current conditions, calls at Iskenderun are being omitted until operations resume. For cargo already loaded and sailing towards Iskenderun, MSC will divert shipments to Tekirdag in accordance with clause 19 of MSC Carrier's Terms and Conditions. The same will apply for all bookings meant for Iskenderun unless customers instruct us differently (contact your local MSC agent).
All booking cancellations, amendments and changes of destination, as well as demurrage at destination will be free of charge* for Iskenderun bookings throughout the month of February.
It is undetermined when operations at the port of Iskenderun will restart, but we will do our best to minimise the impact on our customers and their supply chains. We will communicate in due course as soon as we have further information.
MSC extends its deepest sympathies to all those affected by this tragedy. Our thoughts are with the families, loved ones and the people of Türkiye during these challenging times.
Should you have any questions, please contact your local MSC representatives, in our global network of more than 675 offices.