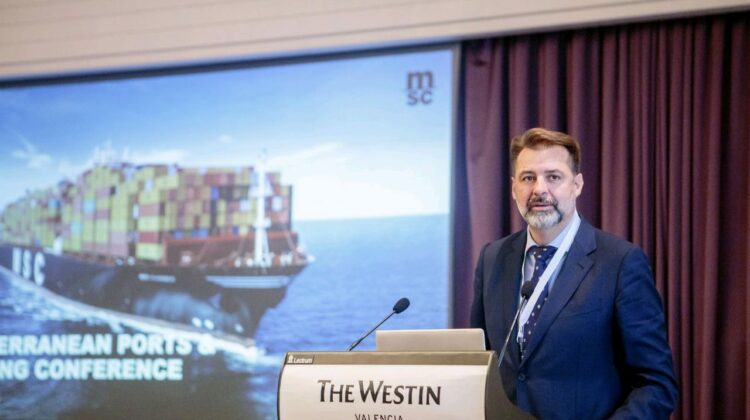 MSC Spain speaks at Mediterranean Ports and shipping conference

---
GENEVA : Ignacio Ballester, Branch Manager of MSC's head office in Spain, spoke at the eighth annual Mediterranean Ports and Shipping Conference, which took place in Valencia from 5 to 7 October 2021.
The Mediterranean Ports and Shipping Conference is an annual event that has been held in different Mediterranean countries since 2013 and is a meeting point for the port and logistics sectors' main players. In a 2-day programme, 30 expert speakers addressed current issues and challenges in the world of logistics, sustainability, and innovation.
In his speech, Ignacio remarked the role of the shipping industry as an essential enabler for economies and ecosystems, and indicated MSC's contribution to the growth of West Mediterranean ports in Spain, mainly Valencia and Barcelona. He also emphasized the extraordinary efforts made by the sector to meet customer demands and highlighted how MSC has been working to help improve cargo flow in response to global demand. He gave an example of MSC's Indusa Service, which connects Southeast India, Sri Lanka and Bangladesh with the East Coast of the USA and has been updated to include Barcelona en route, increasing MSC's direct connections between Spain and the East Coast of the USA, supporting customers and boosting supply chain predictability.
Within MSC, Ignacio combines his responsibilities managing MSC and MEDLOG (MSC's logistics arm), with a leading role in digital projects at both local and worldwide level. In addition, he is President of the Shipping Agents' Committee of Valencia Shipping Association, and a member of the Board of Valencia's Chamber of Commerce and the Board of Directors of Valencia's Port Authority.
---