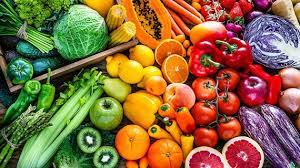 MSC to attend HORT CONNECTIONS 2021 – the largest Horticulture Event in the Southern Hemisphere
GENEVA : MSC will be attending and exhibiting in the upcoming Hort Connections 2021 event being held in Brisbane, Australia on 7-9 June.
Hort Connections is hosted by PMA & AUSVEG and is the largest horticulture event in the Southern Hemisphere, previously attended by 3,500 delegates and 200+ exhibiting companies. The theme for this year's conference is "Celebrating the international year of fruits and vegetables"and will recognise the horticulture industry and the important role fruits, vegetables and floral industries have in human nutrition, health and wellbeing, and global food security.
Source : MSC