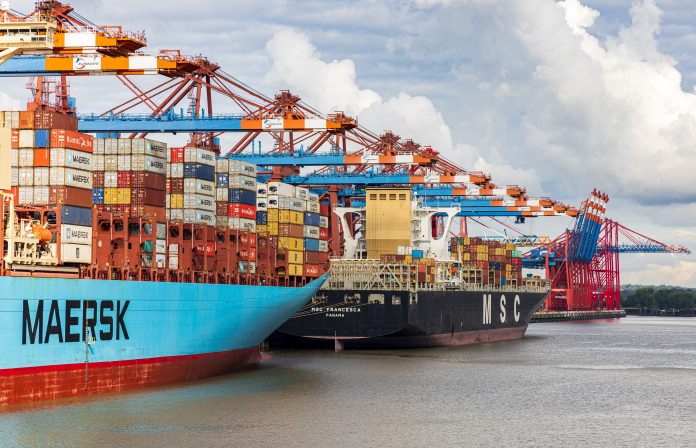 MSC to surpass Maersk as the world's largest container line
GENEVA : The latest decision of CMB Financial Leasing (CMBFL) to buy two 16,000TEU vessels from Guangzhou Shipyard International (GSI) for long-term lease to Mediterranean Shipping Company (MSC) once again got the market buzzing with speculations.
Many believe the latest buying spree by MSC, has put it in a formidable position to overtake Maersk as the largest container shipping company in the world. The recent announcement is being seen as part of MSC's aggressive vessel acquisition policy.
This order for two dual-fuelled 16,000TEU ships follows the delivery of the first batch of six out of thirteen LNG-powered vessels in March 2021. Even though the financial details of the contract have not been disclosed, a unit price for the vessels is expected to be higher than the prior batch, approximately US$120 million each.
Maersk Line, the 2M Alliance partner of MSC, leads the container lines league for more than 20 years, while it currently owns over 708 vessels with a total capacity of 4.18 million TEU.

Alphaliner notes, "MSC's path to the number-one spot in liner shipping has been one of organic growth, whereas Maersk owes its top ranking to the takeover of Sealand (in 1999), P&O Nedlloyd (2005) and Hamburg Süd (2017)."
MSC currently owns 197 vessels along with 416 chartered vessels having a total operating capacity of 4.08m TEU. The company has also ordered 47 ships with a capacity of 852,020TEU.
However, Maersk CEO Soren Skou seems unbothered by the fast closing gap. "That's not the end of the world," he said at Maersk's Capital Markets Day this year and added, "That's not how we think about being number one. Our focus is on having a much higher turnover per container we ship."
Source : Container News