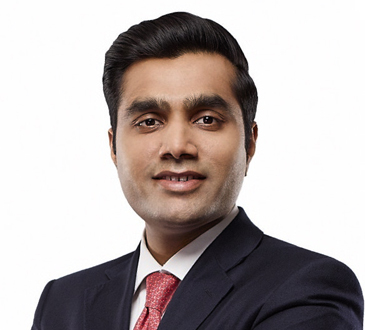 Mundra becomes India's leading container port, boosting Adani's results
MUMBAI : Adani Ports and Special Economic Zone (APSEZ) consolidated its presence in the Indian container port market during the 2021 fiscal year, raising its market share to 41% as its flagship hub in Mundra became India's leading container port.
Mundra Port in the state of Gujarat handled 5.66m teu, placing it almost 1m teu ahead of Jawaharlal Nehru Port Trust (JNPT), which has long been established as the premier container hub in the country.
Across its Indian portfolio, the operator handled 7.2m teu, increasing its market share by 5%, while it drove double digit increases in port revenue and port EBITDA.
The stronger cargo volumes led to increased revenues while operational efficiencies also contributed to port EBITDA growing by 15%. Profit before tax leapt by 48% to Rs. 6,292 crore (US$850m).
Karan Adani, CEO and whole time director of APSEZ, said: "Mundra Port which is the largest commercial port in the country, this year has also become the largest container port in the country surpassing JNPT by a big leap.
"We have also been able to restructure our cost fundamentally and were able to demonstrate an increase in EBITDA margin by 1% taking our port margins to 70%."
According to the company, the surge in the container growth is attributed to partnerships with top global shipping lines through joint ventures as well as the acquisition of container handling ports like Ennore and Krishnapatnam.
The majority of the growth was concentrated on India's east coast where volumes grew by 42% compared to 3% on the west coast.
In FY21, ten new container services were added, four at Mundra and two each at Hazira, Kattupalli & Ennore, which will add 800,000 teu per annum.
In its logistics business, the company has diversified its railway rolling stock, enabling it to serve bulk customers from mines as well as ports.
It acquired Sarguja Rail (SRCPL) and restructured other railway tracks within APSEZ, creating India's first private sector railway track asset company with a steady stream of annuity income.
Additionally, Adani Logistics is looking to add 30m sq ft of warehousing capacity over the next five years, capitalising on the e-commerce trend which has heightened demand for large format Grade A warehouses.
Adani added: "We are truly in the right direction to take APSEZ from a port company to a transport utility company delivering full logistics solution to our customers."
Source : cm